Since its start, Inner-City Arts has served over 200,000 students and 10,000 teachers in the Los Angeles area. Every year, more than 5,000 elementary school students receive high-quality arts education on the Inner-City Arts campus thanks to a unique partnership with LAUSD. More than 1,000 middle and high school students engage in creative workshops at Inner-City Arts after school, on weekends, and during the summer.
Our unique approach to arts education connects students K-12 to our teaching artists as part of their school classroom or within self-select studio programs.
The Professional Development Institute provides educators and administrators with strategies for integrating creative practices into classroom curricula.
The Rosenthal Theater is a state-of-the-art performance space for innovative, diverse performance and engagement for students, artists, and the community.
"When I'm at Inner-City Arts, I feel like I'm in a secure place in which I am not judged and am able to be myself."
– Anthony Carrillo, Inner-City Arts student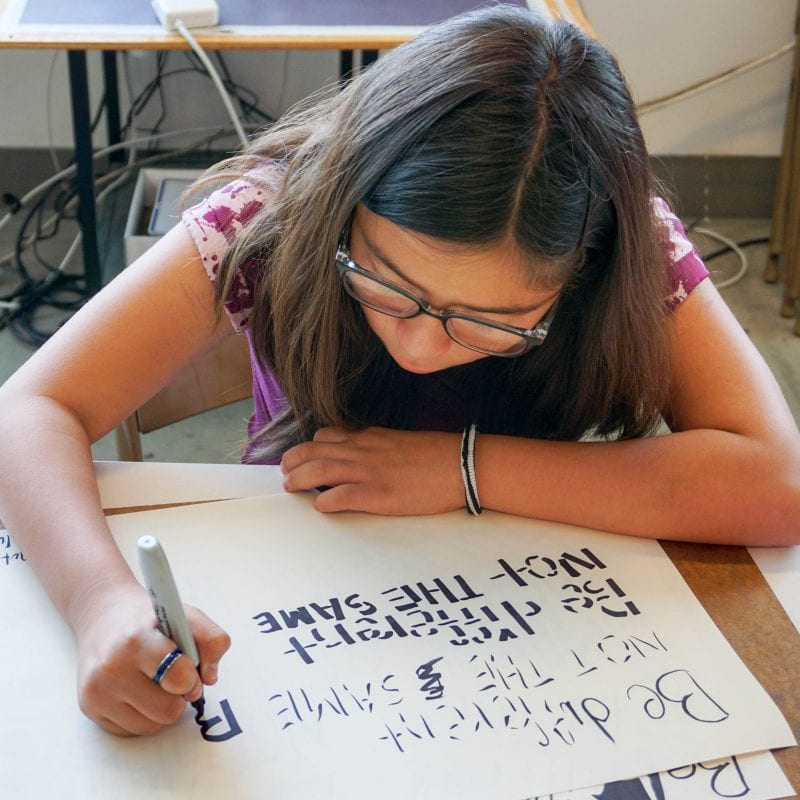 Our programs increase children's reading, English, and math skills.
Children who attend classes at Inner-City Arts score dramatically better in math, creativity, and language arts. Our programs help students to be more focused and engaged in the classroom, enabling them to have better control over their future.
DISCOVER WHY WE ARE HERE
"I'm getting more of a sense of hope."
Inner-City Arts offers a safe, creative space where students are invited to explore. There are a few ways you can support us in our mission to transform lives with the power of the arts.
JOIN US & DONATE