We believe that the arts and creativity are transformational. Inner-City Arts envisions a society that honors the human capacity for creativity and values its cultivation in the education of young people.
Our mission is to engage young people in the creative process in order to shape a society of creative, confident, and collaborative individuals.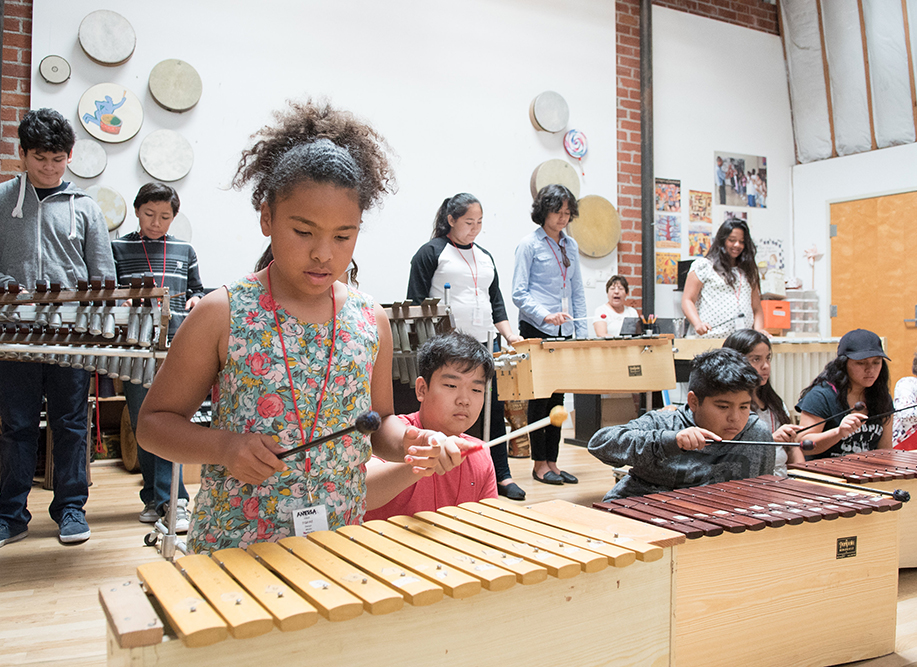 "Not only am I extremely impressed with the quality of arts instruction at Inner-City Arts, but also with the outreach that's being done in the community."
– Richard A. Alonzo, Former Superintendent, LAUSD District 4
Providing access to the arts and the endless possibilities they offer, Inner-City Arts is an investment in the youth of Los Angeles. Creating a bridge between the studio and the classroom, Inner-City Arts' unique approach to arts education measurably improves academic and personal outcomes for children and youth, including those students with Limited English Proficiency who are at risk of academic failure.
"Our wish is that every child in our community graduates from high school. All of our programs are designed to propel us towards that goal."
– Beth Tishler, FORMER Chief impact officer, Inner-City Arts