When budget cuts eliminated arts instruction from Los Angeles public schools in the late 1970s, it was up to local communities to fill the gap. Skid Row area schools and students, already struggling, were at a clear disadvantage—until artist and educator Bob Bates was inspired by a vision to "get an art space for kids" to serve this population. He and Irwin Jaeger, a businessman, teamed up to form Inner-City Arts in 1989. Knowing the benefits of the arts in the lives of all children, Bob and Irv were determined to bring the benefits of a safe, creative environment to children in downtown neighborhoods, who would otherwise miss out.
A groundbreaking—and enduring—partnership with the Los Angeles Unified School District brought students from 9th Street Elementary School to Inner-City Arts' first studio space on Olympic Boulevard. In its inaugural year, Inner-City Arts served a total of 60 elementary school students.
With evidence mounting that Inner-City Arts' unique approach to arts education supported student gains in literacy and overall achievement, principals and teachers from other schools soon signed on. Inner-City Arts forged collaborations with other educators and the academic community to develop new programs targeting specific student needs. Programs were created to support classroom teachers, bringing the lessons of the studio to other academic disciplines.
To date, Inner-City Arts has served over 200,000 students and 10,000 teachers in the Los Angeles area.
We believe that the arts and creativity are transformational. Inner-City Arts envisions a society that honors the human capacity for creativity and values its cultivation in the education of young people.
Our mission is to engage young people in the creative process in order to shape a society of creative, confident, and collaborative individuals.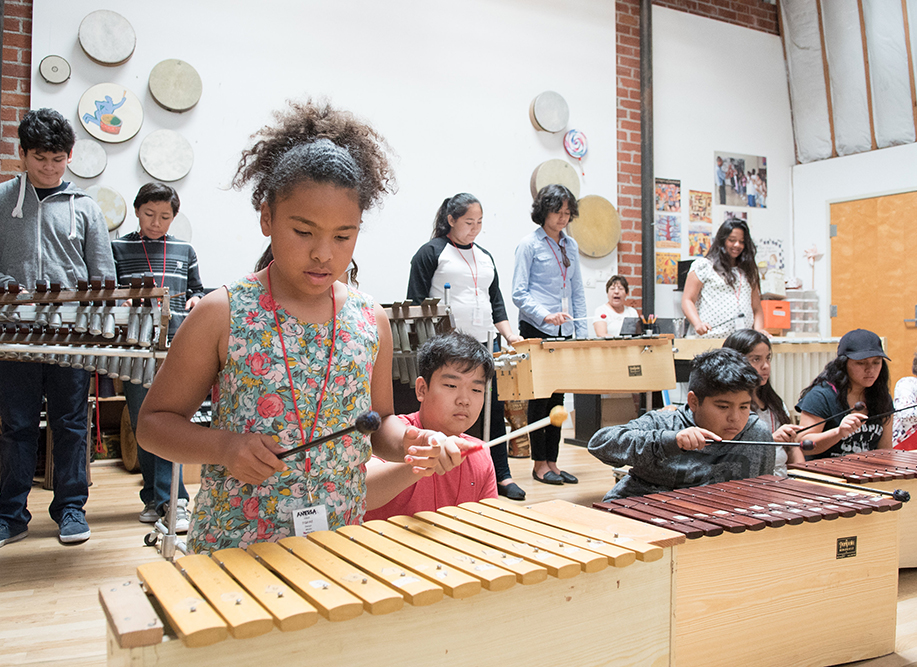 "Not only am I extremely impressed with the quality of arts instruction at Inner-City Arts, but also with the outreach that's being done in the community."
– Richard A. Alonzo, Former Superintendent, LAUSD District 4
Providing access to the arts and the endless possibilities they offer, Inner-City Arts is an investment in the youth of Los Angeles. Creating a bridge between the studio and the classroom, Inner-City Arts' unique approach to arts education measurably improves academic and personal outcomes for children and youth, including those students with Limited English Proficiency who are at risk of academic failure.
"Our wish is that every child in our community graduates from high school. All of our programs are designed to propel us towards that goal."
– Beth Tishler, FORMER Chief impact officer, Inner-City Arts