"I did well with keeping eye contact as well as maintaining the flow of the conversation, but I need to work on presenting my work to the interviewer and making sure to use less 'uh's' and 'hmmm's.' Thank you for giving me this opportunity to practice! Now I feel more confident for when the real thing comes!" – Lucas, 11th Grade
As our students gear up to enter higher education and the professional world, our Work of Art college and creative career exploration program is making sure students are fully prepared.
This month, our Work of Art students engaged in a three-day career readiness workshop. Students met with career professionals to draft, write, and revise their resumes, set up and fully populate new LinkedIn accounts, and prepare for mock interviews by reviewing strategies and techniques for effective interviewing. On March 26, students returned to campus looking the epitome of professionalism! Equipped with newly minted resumes, fully-stocked portfolios, and ties and suits, students participated in several rounds of interviews with professionals from a wide variety of backgrounds, ranging from technology and architecture to music and fashion. At the end of the interviews, students received constructive feedback from the interviewers about areas of strength and possible growth.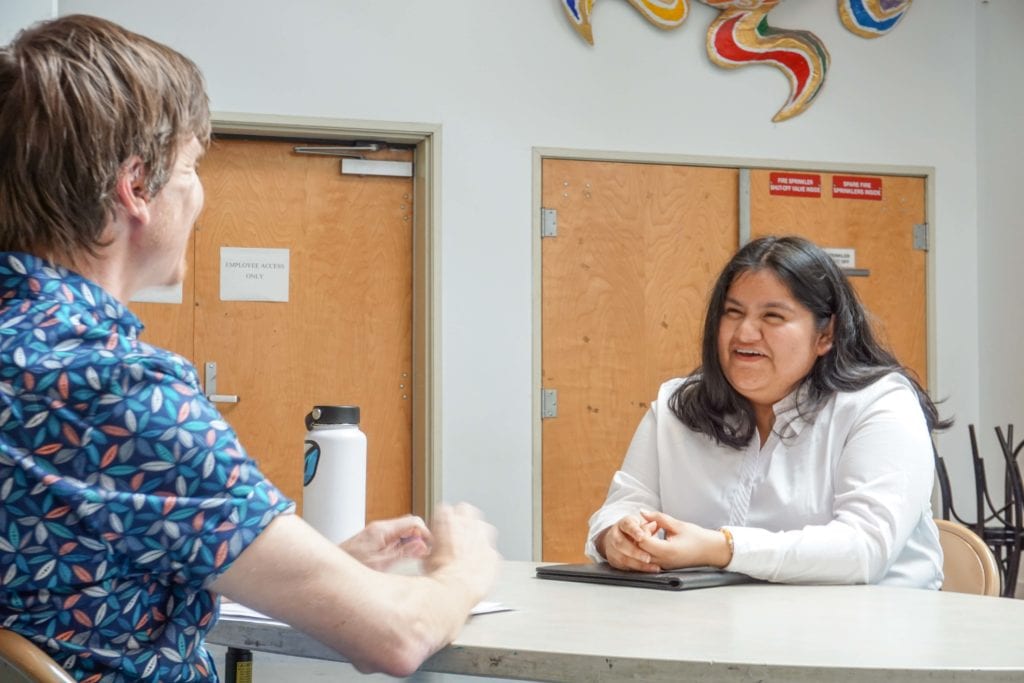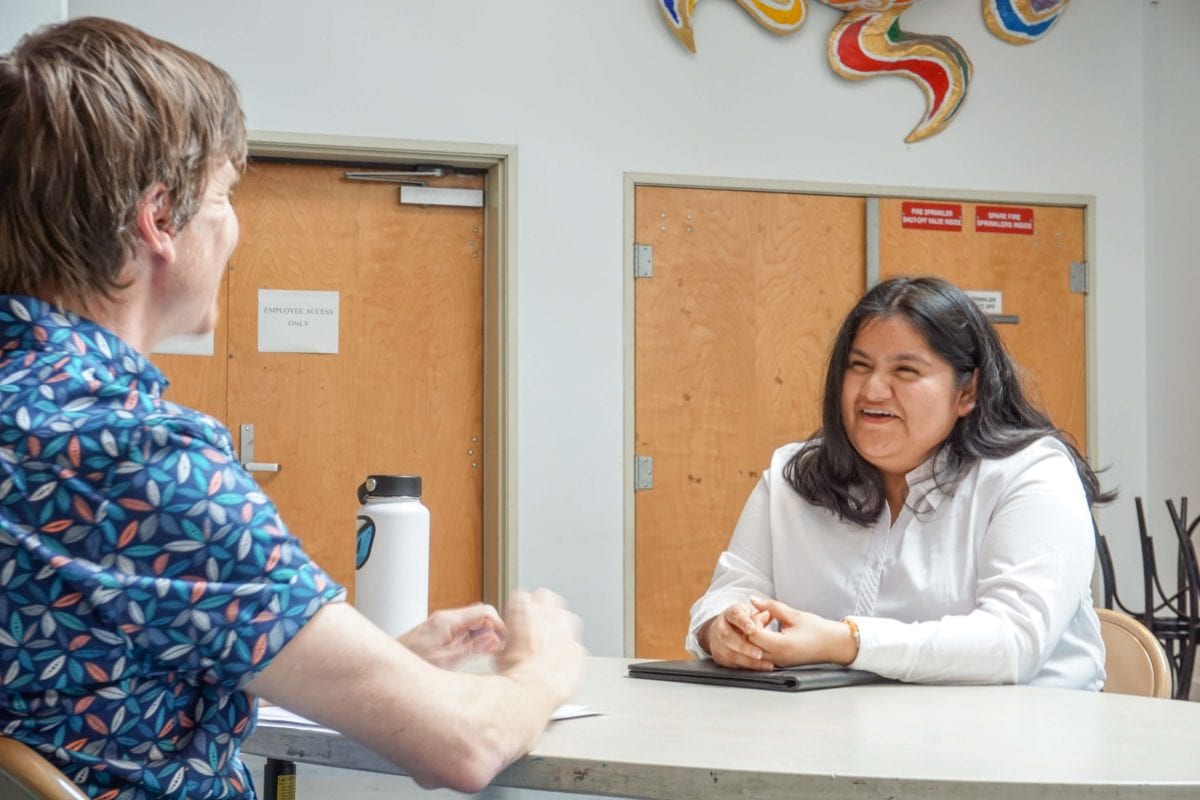 Students closed the afternoon feeling confident because of their experience and more comfortable about future interviews. "Even though I may sound confident and not shy, my body posture showed otherwise!" said Cristal. "By the end, I was able to calm my nerves down well enough and I was myself."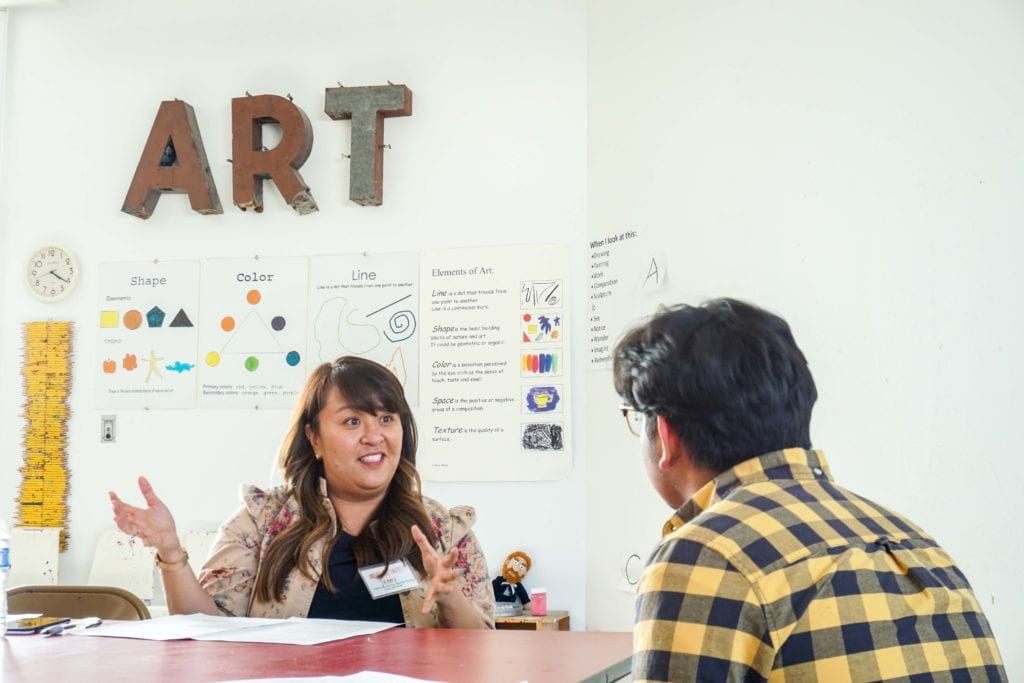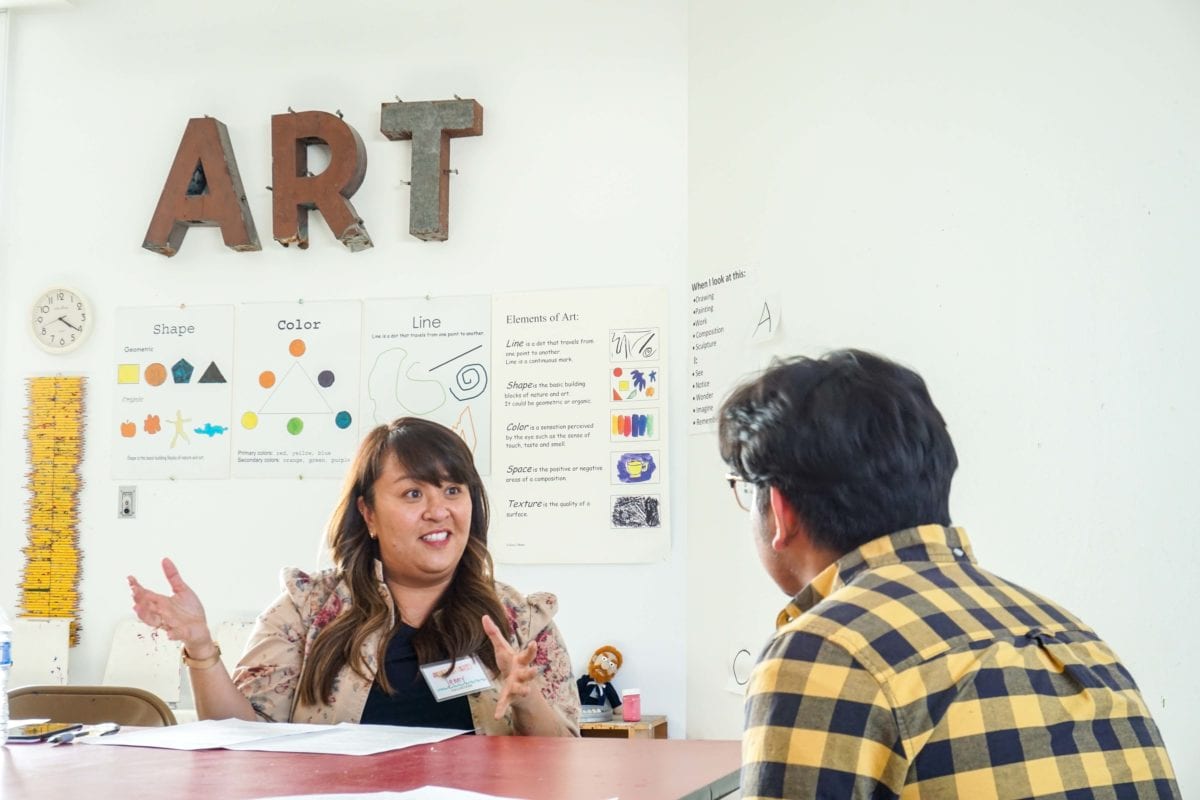 A huge thank you to all of our volunteers for taking the time to work one-on-one with our students and giving them the opportunity to prepare for their futures!