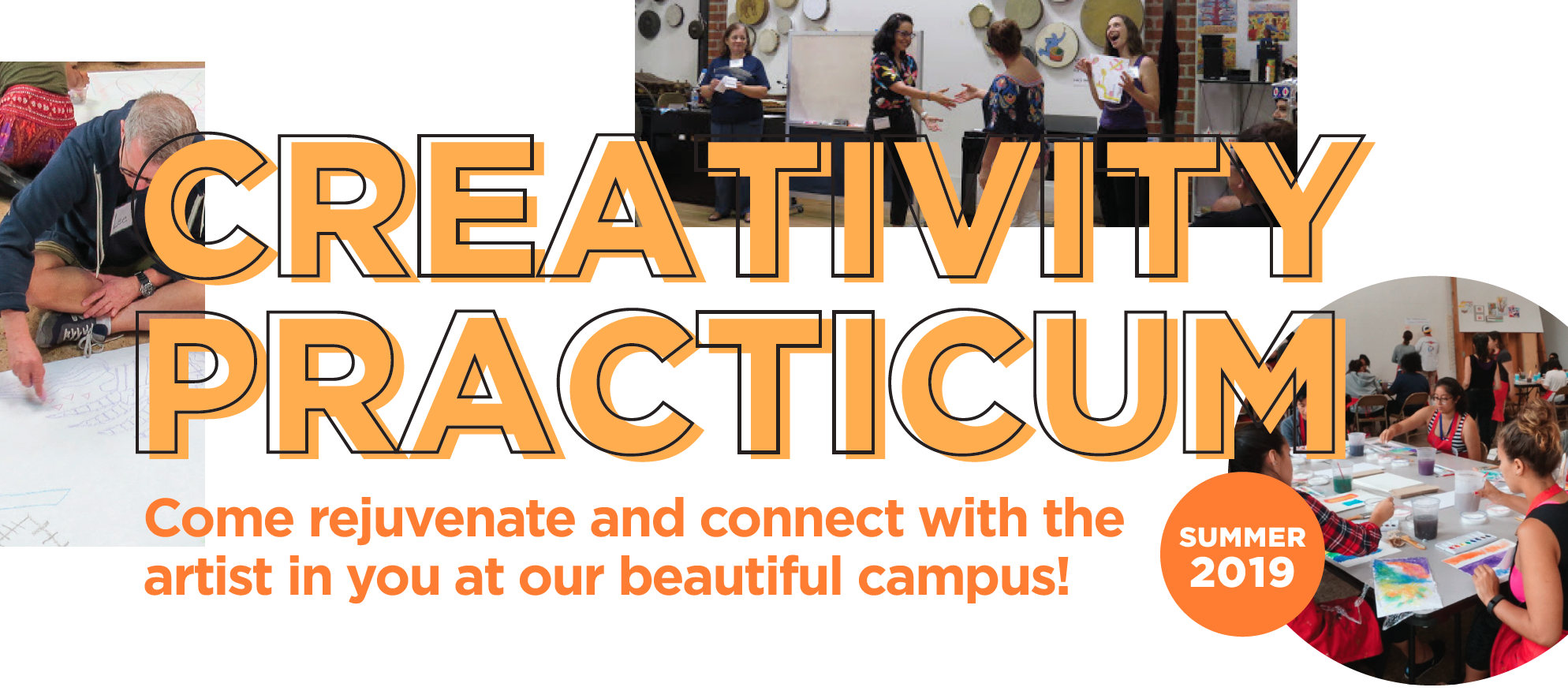 "I got to work with a great group of teachers and instructors, and experience a PD that I could actually apply, (and look forward to applying) to my classroom."
Come create, innovate and rejuvenate this summer at Inner-City Arts!   Creativity Practicum is an innovative summer program for teachers who would like to take a deeper dive into developing arts-infused classrooms.
In five action-packed days, participants will share their practice and expand their repertoire through a variety of hands-on arts activities including Bookmaking, Watercolor Exploration, Visual Narratives, Drawing, Cartooning, Poetry, Storytelling, Songwriting, Animation, Drama and Dance.
The program emphasizes joyful learning and teachers leave feeling inspired, having experienced many ways to weave creative ideas and activities through their work.  Emphasis is placed on implementing strategies that support individual growth, development of community, restorative practices, and the development of a compelling and engaging learning environment.
PARTICIPANTS MAY EARN 2 SALARY POINTS.
Sign Up for Creativity Practicum!
Creativity Practicum Summer 2019
5 DAYS  |  8:30AM - 5:30PM
NEW DATES!
Wed. August 7  •  Thurs. August 8  •  Fri. August 9 •  Mon. August 12  •  Tues. August 13
MORE INFO & REGISTER
"This program re-energized and re-ignited my passion for the arts in the classroom."