2022 Zebra Chicken Variety Hour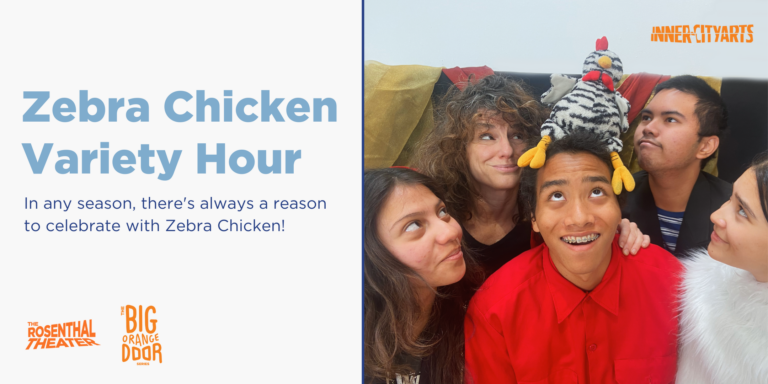 ---
Saturday, December 3, 2022
10:30 am - 03:00 pm
---
720 Kohler Street
,
Los Angeles, CA
Join Zebra Chicken and his Co-Host Jennifer and friends as they share and learn all the different ways we can care for ourselves, others, and the world. Bring your favorite stuffed animal friend to the show and join the fun. In any season, there's always a reason to celebrate with Zebra Chicken!
*This show is best suited for families with youth grades TK-5.
Saturday, December 3, 2022 @ 11 a.m. and 1:30 p.m.
Choose between two ticket options for your family:
Option 1:
10:30-11 a.m.: Check-In
11 a.m.-12 p.m.: "Zebra Chicken Variety Hour" in the Rosenthal Theater
12-12:30 p.m.: Family art-making activity and holiday treats
Option 2:
1-1:30 p.m.: Check-In
1:30-2:30 p.m.: "Zebra Chicken Variety Hour" in the Rosenthal Theater
2:30-3 p.m.: Family art-making activity and holiday treats