2023 Work of Art Permanent Collection Opening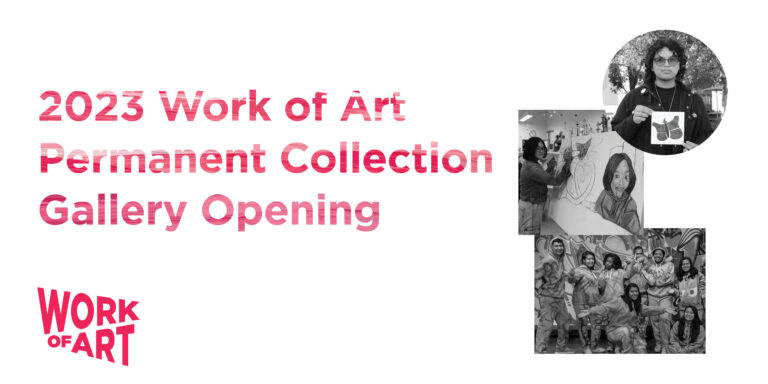 ---
Saturday, June 17, 2023
04:00 pm - 06:00 pm
---
720 Kohler Street
,
Los Angeles, CA
Inner-City Arts welcomes you to celebrate the Work of Art Permanent Collection, a body of media, visual, and performing arts assets that can be displayed and distributed to provide a presence and representation of youth voices in a variety of settings for multiple audiences. Assets are intended to be distributed, published, and/or licensed for fees, creating a sustainable creative ecosystem for our youth and Inner-City Arts.
Youth admitted into the Work of Art program participate in mandatory year-round activities that develop them as future professional visual, media, and/or performing artists. Work of Art youth are trained and paid to create content for Inner-City Arts in their respective disciplines. That content becomes part of the Permanent Collection.
Join us to take in the extensive, curated exhibition of the 2023 Permanent Collection, enjoy interactive media displays, and view the premiere of the third episode of the youth-powered web series, Rated Z For Everyone. Plus, view our Visual Arts team's exhibit, Museum of Memories, at DMST Atelier across the street from our campus. The installation highlights themes of nostalgia, recollections of past, present, and growing moments.
Engage with our paid interns while they assume their rightful place as the drivers of the creative economy of Los Angeles and beyond.
Refreshments provided. Semi-formal attire suggested.