Behind the Mic: Teen Night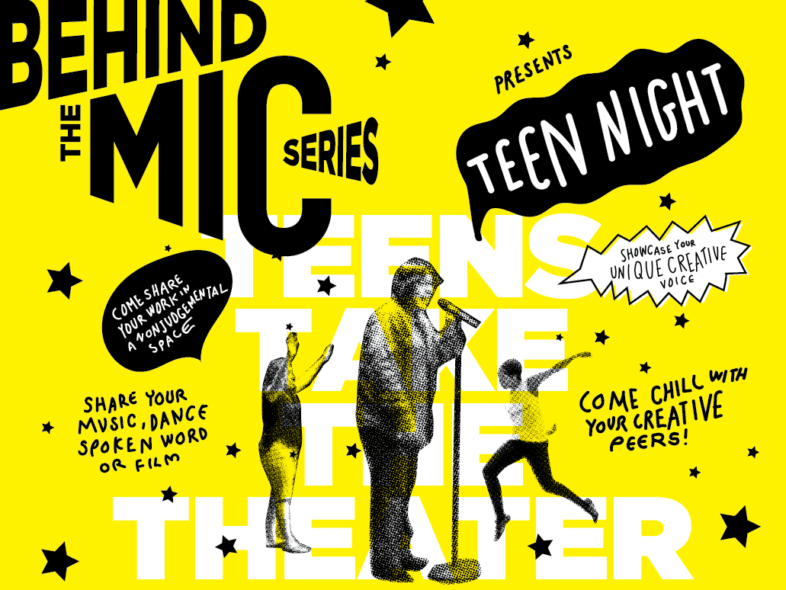 ---
Friday, April 20, 2018
06:30 pm - 09:00 pm
---
720 Kohler St.
,
Los Angeles, CA
Behind the Mic Series presents Teen Night
Produced by the Work of Art Student Leadership Team and The Rosenthal Theater
Come share your work in a nonjudgmental space, showcase your unique creative voice, and share your music, dance, spoken word or film with your creative peers!
Sign-ups start at 6:30pm | Show starts at 7pm
All performers have a limit of 3 minutes maximum to present their work (no exceptions). Please keep it hate-free. Content that is demeaning or offensive to others is not allowed in this safe environment.
Ages 13 and above recommended. Please notify parents to pick you up no later than 9:30pm.
All musical performances must be acoustic, or you must bring your own portable speaker. All video submissions must be emailed to gladys@inner-cityarts.org by April 12th. All submissions are based on a first come, first serve basis.
---
The evening will also host a BAKE SALE from 6:00-6:45pm to raise funds for organizations serving teens: School on Wheels, Make a Wish Foundation and Arts for Incarcerated Youth Network.
---
For more information, contact dolores@inner-cityarts.org or call 213-627-9621 x 140