Best Instructional Support Practices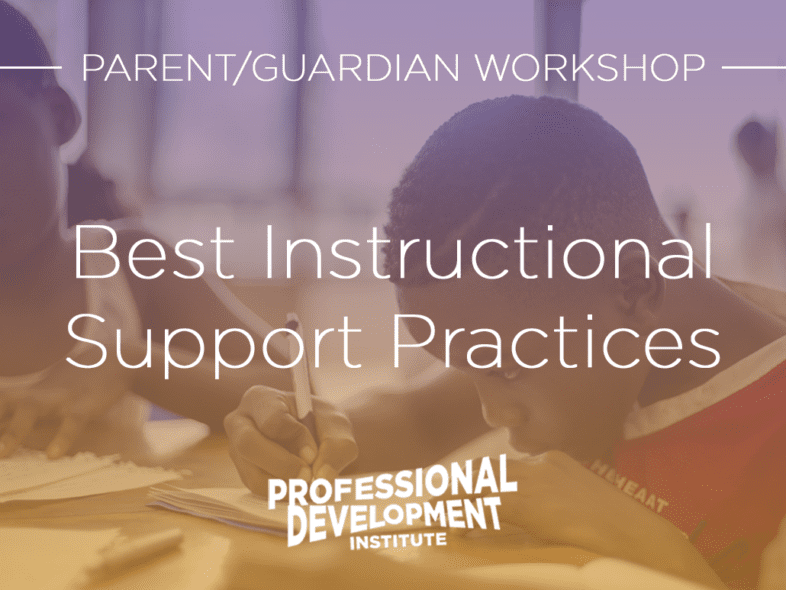 ---
Wednesday, February 24, 2021
05:00 pm - 06:00 pm
---
Come learn and practice three excellent ways to support the learners in your life at home and online.
Inner-City Arts is offering this one-hour session to Guardians and Parents to help you continue to support your learners during this year of our lives lived online.
We'll look at:
Two easy exercises for maintaining your own sense of calm so that you can support your child's sense of calm and well-being.
Ways to offer your child voice and choice to counteract some of the effects of being stuck at home and online.
Tips for supportive communication with your child's educator(s,) so you can work together towards the common goal of supporting your student.
Inner-City Arts always uses the Performing and Visual Arts as the starting point for learning. No prerequisite knowledge is needed.
WEDNESDAY, FEBRUARY 24, 2021
5:00-6:00 PM | ONLINE EVENT
ABOUT THE FACILITATOR: Associate Director of Professional Development, Tiffany Owens, designs and leads adult learning at Inner-City Arts, which includes training for educators, parents, guardians and other adults who support students in arts, arts-integration, academics, Social Justice, Social and Emotional Learning (SEL) and other areas of pedagogy. She also leads and supports internal staff development for Inner-City Arts. Tiffany is a veteran credentialed educator and administrator, Drama teaching artist, actor, event producer, and adjunct faculty at Antioch University Los Angeles and Santa Barbara.
With special thanks to our supporters who make the Professional Development Institute possible: