Connecting Arts and Academic Standards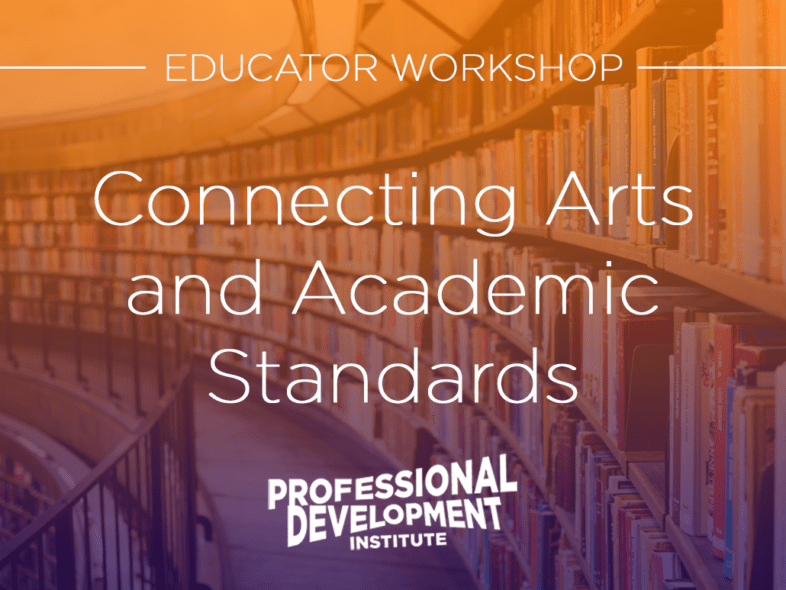 ---
Wednesday, February 10, 2021
03:30 pm - 04:30 pm
---
Where do arts and academic standards live in projects and activities? Come find out in this one-hour session. Quick, clear, fun!
Come decode two of Inner-City Arts' core visual and performing arts activities to see how the standards live inside. Leave feeling confident about engaging your learners in arts activities, understanding how you are serving their academic needs as well as their social-emotional ones.
In this class we'll take a deeper dive into one visual arts and one performing arts activity, focusing on the standards and concept connections within them. Although there is lecture and discussion in this class, come prepared to also participate in the activities as we "open up the hood and look inside." We'll examine where the arts and academic standards overlap, and how you serve both in arts subject lessons and in lessons that intentionally integrate the arts and academics together.
You will need two to three sheets of blank paper, a few different colored crayons, pastels, or markers, and just enough space to move around a little bit. Demystifying learning standards in the arts makes them more accessible to you as an educator, and to your students.
WEDNESDAY, FEBRUARY 10, 2021
3:30-4:30 PM | ONLINE EVENT
ABOUT THE FACILITATOR: Associate Director of Professional Development, Tiffany Owens, designs and leads adult learning at Inner-City Arts, which includes training for educators, parents, guardians and other adults who support students in arts, arts-integration, academics, Social Justice, Social and Emotional Learning (SEL) and other areas of pedagogy. She also leads and supports internal staff development for Inner-City Arts. Tiffany is a veteran credentialed educator and administrator, Drama teaching artist, actor, event producer, and adjunct faculty at Antioch University Los Angeles and Santa Barbara.
With special thanks to our supporters who make the Professional Development Institute possible: