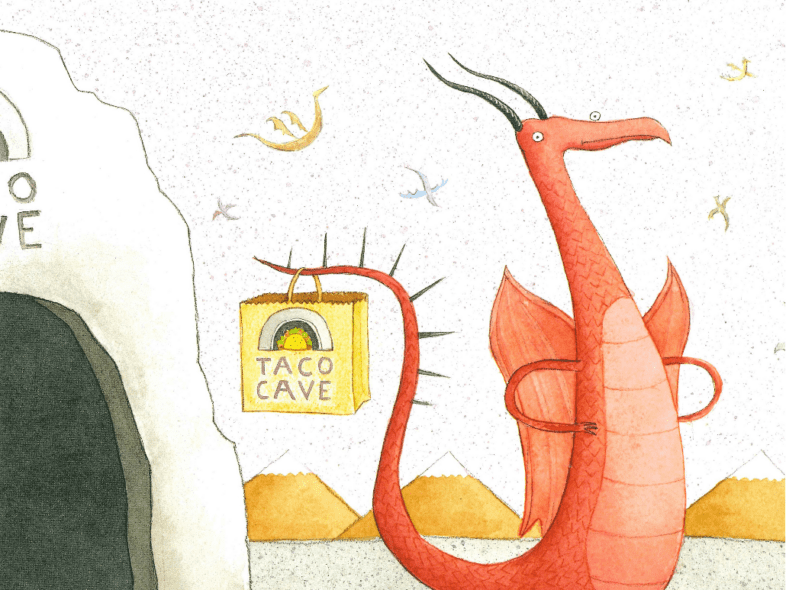 ---
Saturday, May 21, 2022
10:30 am - 12:00 pm
---
Saturday, May 21, 2022
01:30 pm - 03:00 pm
---
You know what Dragons really love? Tacos!! But where there are tacos, there is also salsa. And if a dragon accidentally eats spicy salsa . . . uh-oh!
Join a boy and his dog as they learn about Dragonology, and you might just discover that when you are determined, amazing things can happen.
Dragons Love Tacos is a tasty treat for the whole family (best suited for families and youth grades K-5)!