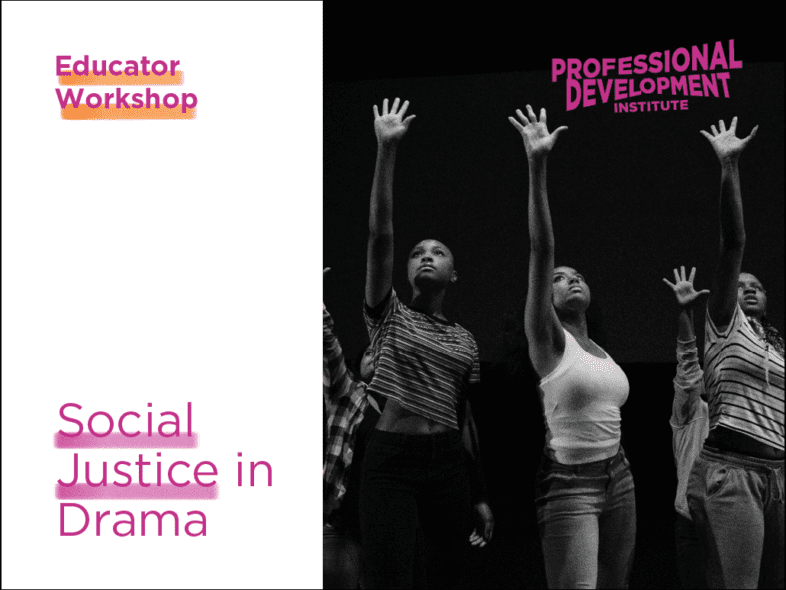 ---
Wednesday, November 17, 2021
04:00 pm - 05:15 pm
---
Social Justice in Drama
Social Justice, Equity, Diversity, and Inclusion in Learning Spaces Through Drama and Performing Arts
If you missed this one in September, then here's your chance to catch it before next year. In this workshop, we'll examine the ways that the performing arts, especially drama, engage both the mind and the body and are particularly useful for bringing English Language Arts, Social-Emotional Learning, and the dynamics of Social Justice to life in a classroom. We address power and positional power by using drama activities that give students the chance to exercise agency and create positive interactions. Which arts and academic standards do we address when we teach performing arts and when we integrate arts and academics? We'll answer that question and others in this fun, highly engaging workshop that includes exercises and strategies you can apply in the classroom immediately.
Inner-City Arts always uses the arts as the starting point for learning. No prerequisite knowledge is needed. All workshops are interactive and hands-on, even online.
WEDNESDAY, NOVEMBER 17, 2021
4:00-5:15 PM | ONLINE EVENT
Join us for the rest of our Fall workshops!
ABOUT THE FACILITATOR: Associate Director of Professional Development, Tiffany Owens, designs and leads adult learning at Inner-City Arts, which includes training for educators, parents, guardians and other adults who support students in arts, arts-integration, academics, Social Justice, Social and Emotional Learning (SEL) and other areas of pedagogy. She also leads and supports internal staff development for Inner-City Arts. Tiffany is a veteran credentialed educator and administrator, Drama teaching artist, actor, event producer, and adjunct faculty at Antioch University Los Angeles and Santa Barbara.
With special thanks to our supporters who make the Professional Development Institute possible: