Two-Dimensional Artmaking with Discussion and Reflection Frameworks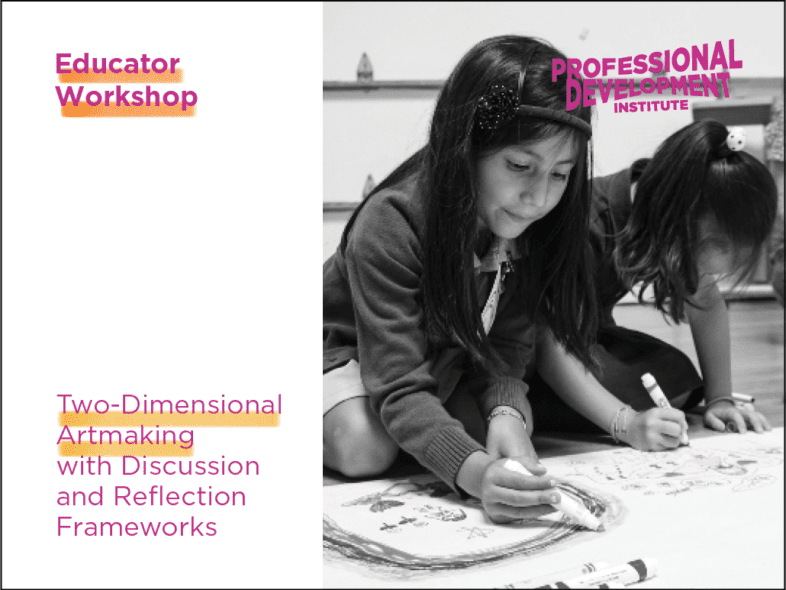 ---
Wednesday, September 8, 2021
04:00 pm - 05:15 pm
---
Two-Dimensional Artmaking with Discussion and Reflection Frameworks
This workshop is a complete learning experience, not just a visual art project! Find out how to connect visual art to academics and SEL.
Two-dimensional mandala-making is a core, foundational visual art activity at Inner-City Arts. You'll leave this workshop with the confidence, knowledge, and skills to successfully engage learners in creative, critical-thinking through the arts and have a good time doing it - both you and the students! This easily-accessible and easily-replicable process also provides options for purposeful adaptation to any content area or grade level, reinforcing other academic concepts you're already teaching. The discussion and reflection protocol gets students talking about their own work and the work of peers in a safe, supportive, and constructive way, and can be used across different disciplines.
Inner-City Arts always uses the arts as the starting point for learning. No prerequisite knowledge is needed. All workshops are interactive and hands-on, even online.
WEDNESDAY, SEPTEMBER 8, 2021
4:00-5:15 PM | ONLINE EVENT
Join us for the rest of our Fall workshops!
ABOUT THE FACILITATOR: Associate Director of Professional Development, Tiffany Owens, designs and leads adult learning at Inner-City Arts, which includes training for educators, parents, guardians and other adults who support students in arts, arts-integration, academics, Social Justice, Social and Emotional Learning (SEL) and other areas of pedagogy. She also leads and supports internal staff development for Inner-City Arts. Tiffany is a veteran credentialed educator and administrator, Drama teaching artist, actor, event producer, and adjunct faculty at Antioch University Los Angeles and Santa Barbara.
With special thanks to our supporters who make the Professional Development Institute possible: