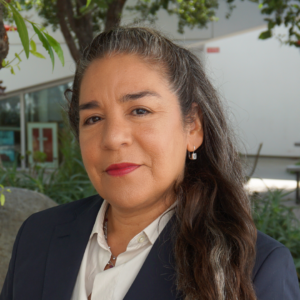 Alma is a Development professional with extensive cross-sector experience in non-profit organizations, for-profit corporations, and government agencies. Alma specializes in strategic leadership by creating fundraising plans, managing and producing award-winning grants, producing annual galas and events, cultivating donor support and stewardship. As the previous Director of Development and Communications at the arts non-profit artworxLA, she was instrumental in raising funds to provide arts education programming to juvenile justice and alternative high school youth. As the Lead Capital Campaign Consultant at the non-profit arts center Self Help Graphics and Art, she led the fundraising efforts to renovate its 112 year-old building and create green spaces on the property. Alma's work in transportation projects includes facilitating community support for Metro's Subway Purple Line Extension. Alma is also Co-Founder and Business Director of chamanvision, a literary/arts studio, with husband Artist/Writer Gustavo Alberto Garcia Vaca: their studio has overseen projects for Apple, Capitol Records and Warner Bros, as well as producing art exhibitions/events at LACMA, MOCA, Mori Museum and Parco Museum in Tokyo.
Alma's career is marked by a sharp focus in the arts and community impact. She is driven by her passion for the arts – which she sees as crucial to uplifting, healing, attaining social justice and providing economic opportunities for communities of color.
Alma began her career at the innovative electronic/alternative radio station MARS FM. At Geffen Records, she worked on artwork for now-classic albums by Nirvana and Sonic Youth. At WEA (Warner Elektra Atlantic), she worked in Sales and Marketing in its videogame division. Alma holds a B.S. in Business Administration, Marketing Management and Minor in Economics from California State University, Los Angeles, and an A.S. in Engineering and Spanish from Instituto Tecnologico de Estudios Superiores, Guadalajara.