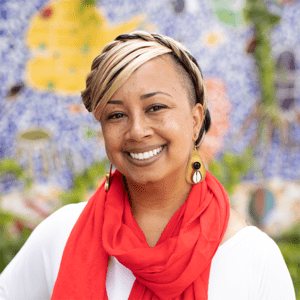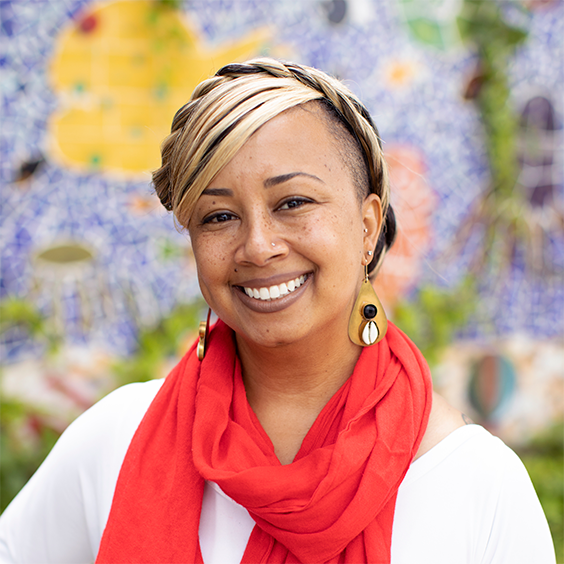 With 20 years of experience in the arts education field and 22 years as a professional dancer, Shelby Williams-González has a career made up of overlapping networks. Artist, educator, and leader pushing for social change. Shelby has taught dance and performing arts for LAUSD, as well as developed programs for non-profit organizations such as The California Dance Institute, A Place Called Home and the L.A. Opera's Education Program. As the previous Executive Director of artworxLA, Shelby dedicated her work to creatively educating alternative high school teenagers with sustained arts exposure and immersion. She believes that investing human and financial resources around our young people is necessary for LA's youth to evolve as unique individuals and flourish as creative adults.
Shelby has participated in numerous professional development programs focusing on leadership and cross sector work. In 2013, she was part of L.A. Area Chamber of Commerce Southern California Leadership Network – Leadership L.A. In 2015, Shelby participated in the Durfee LEAD Program with a residency at the Downtown Women's Center. Shelby has also participated in trainings through the People's Institute for Survival and Beyond in 2018 and 2019 looking at systemic racism and oppression and tactical strategies for community organizing. Shelby is a member of the 2016 Courage to Lead Cohort and the 2018 Next Leaders Development Program through the Center for Nonprofit Management.
As a professional dancer, Shelby has been a member of the national touring and critically acclaimed Afro-Brazilian dance company Viver Brasil since 2006 as a dancer and choreographer for the company. Viver Brasil is a community of professional artists dedicated to honoring the African legacy through contemporary dance theater, utilizing Afro-Brazilian dance and music in performance, arts education, and community and cultural exchange programs. Her most recent work with the company, "Revealed," explored the intersection of traditional Orixa (Afro-Brazilian Deities) dance and current racial and social inequities resulting in over-policed communities and mass killings of black bodies both in the United States and Brazil.
Shelby serves on the Board of Directors for the Arts for Healing and Justice Network, an interdisciplinary collaborative that provides exceptional arts programming in order to build resiliency and wellness, eliminate recidivism, and transform the juvenile justice system.
Shelby also serves on the Board of Directors of Suarez Dance Theater and is a member of the Los Angeles' Chapter for the Undoing Racism Collective.
She holds a B.A. in Dance and Cultural Anthropology from the University of California, Berkeley and is a proud native Angelino, mom, wife, and avid shoe shopper!