September 9, 2023
6 p.m.-midnight
720 Kohler Street, Los Angeles, CA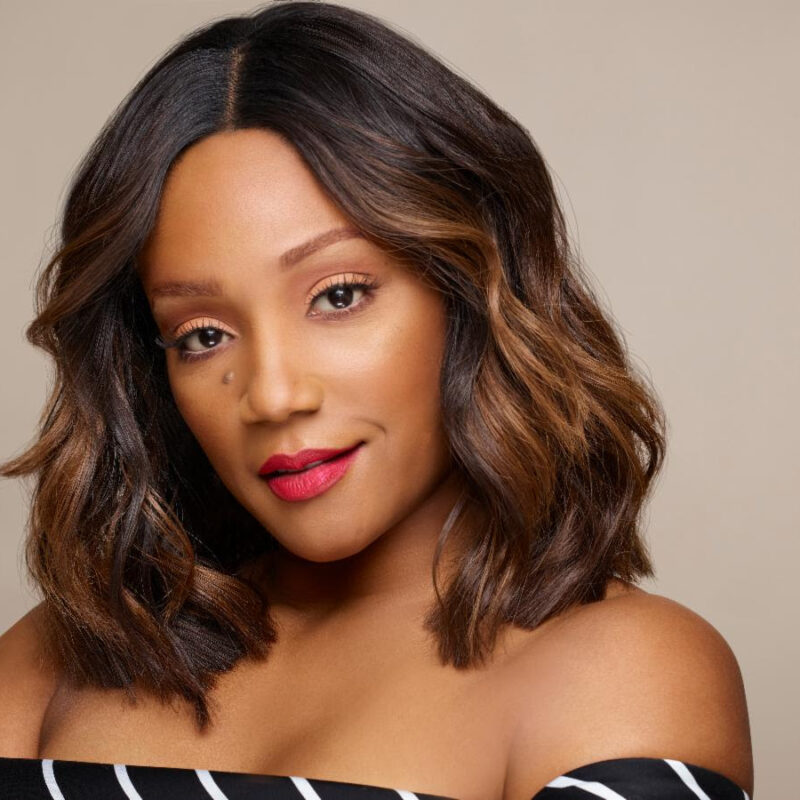 Photo credit: Keith Major
Tiffany Haddish is a Los Angeles original who has become an American favorite stand-up comedian and actress. She was named one of the 100 most influential people in the world by TIME magazine in 2018, and The Hollywood Reporter listed her among the 100 most powerful people in entertainment in both 2018 and 2019.

After guest-starring on several television series, Tiffany gained prominence for her role on the NBC sitcom The Carmichael Show. Her breakthrough came with a leading role in the comedy film Girls' Trip, which earned accolades including nominations for two Critics' Choice Awards. In 2021, Tiffany was included on The New Yorker's list of the best film performances of the 21st century. She won a Primetime Emmy Award for hosting a Saturday Night Live episode in 2017, and the same year published a memoir, The Last Black Unicorn. She starred in the TBS series The Last O.G. (2018-2020) and executive produced and voiced Tuca in the Netflix/Adult Swim animated series Tuca & Bertie (2019-present). Tiffany released the album Black Mitzvah in 2019, for which she won the Grammy Award for Best Comedy Album, making her the second African-American woman to win this prize after Whoopi Goldberg in 1986. In 2022-23, she was part of the main cast for the two-season crime comedy series The Afterparty.
About She Ready Foundation
Tiffany Haddish knows all too well what it's like for thousands of Los Angeles youth to move from home to home in the middle of the night with all of their belongings packed in garbage bags, feeling like the world has forgotten about them. That's why she created the She Ready Foundation to empower, support and encourage children living in the foster care system.
She Ready Foundation serves as the voice of foster children suffering in silence. Adapting the belief of its founder that "every child who is removed from their parents deserves to have a suitcase, a safe place to lay their head, and a platform to follow their dreams," the She Ready Foundation aspires to help make this happen through collaborative partnerships.
Inner-City Arts is thrilled to collaborate with and celebrate the essential work of the She Ready Foundation!
Martin Morrow is one of LA's most recognizable stand-up comics, originally from Birmingham, Ala., where his career began in stand-up, improv, and an award-winning sketch/stand-up hybrid, "Tubbi and Martin." The Auburn University grad has performed in clubs, colleges, and festivals all over the world, including London, Toronto, Shanghai, and Cape Town and has worked with some of the top names in comedy, including Tim Allen, Eric Andre, Neal Brennan, Bobby Cannavale, Gabriel Iglesias, Jamie Kennedy, Nick Kroll, John Mulaney, Tig Notaro, Amy Schumer, and Katt Williams. Martin is an alumnus of The Second City Mainstage in Chicago and has been featured in shows on Netflix, FOX, Adult Swim, Amazon Prime, Comedy Central, Hulu, and many more, including the ninth season of NBC's Last Comic Standing. Among many awards, he was named one of 2018's Top Comedians of Diversity by GoodDeedSeats, the New City Stage Top 50 players of 2016, and numerous recent "best of fest" awards at top comedy festivals. In 2020, his debut comedy album, "Magic of the City," topped the iTunes Comedy Charts. Join us to see why Dan Akyroyd once referred to Martin as "the future of comedy" or why Hannibal Buress called him "a talented kid but a chore to talk to."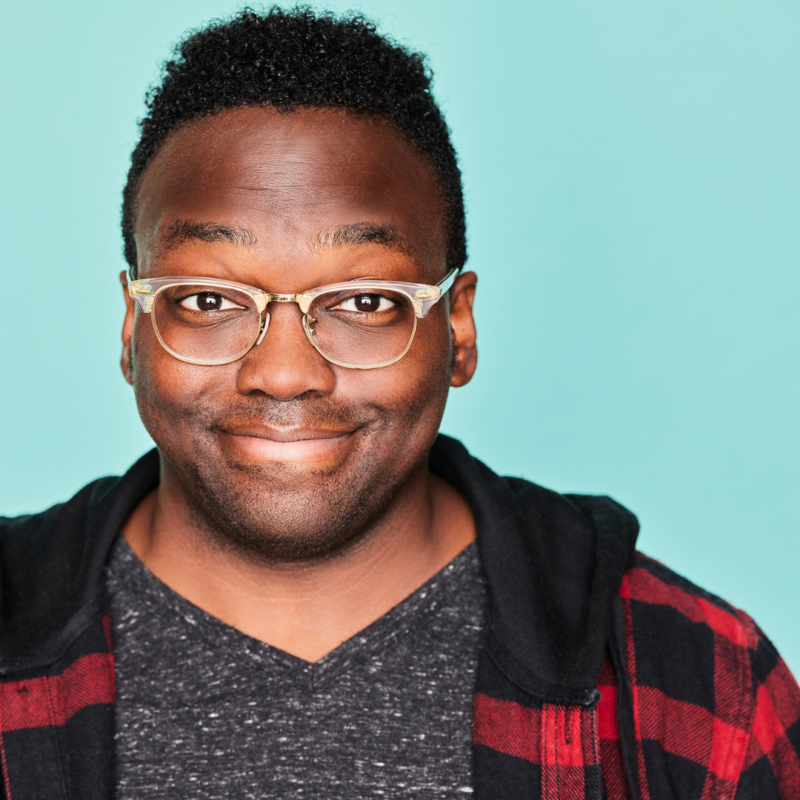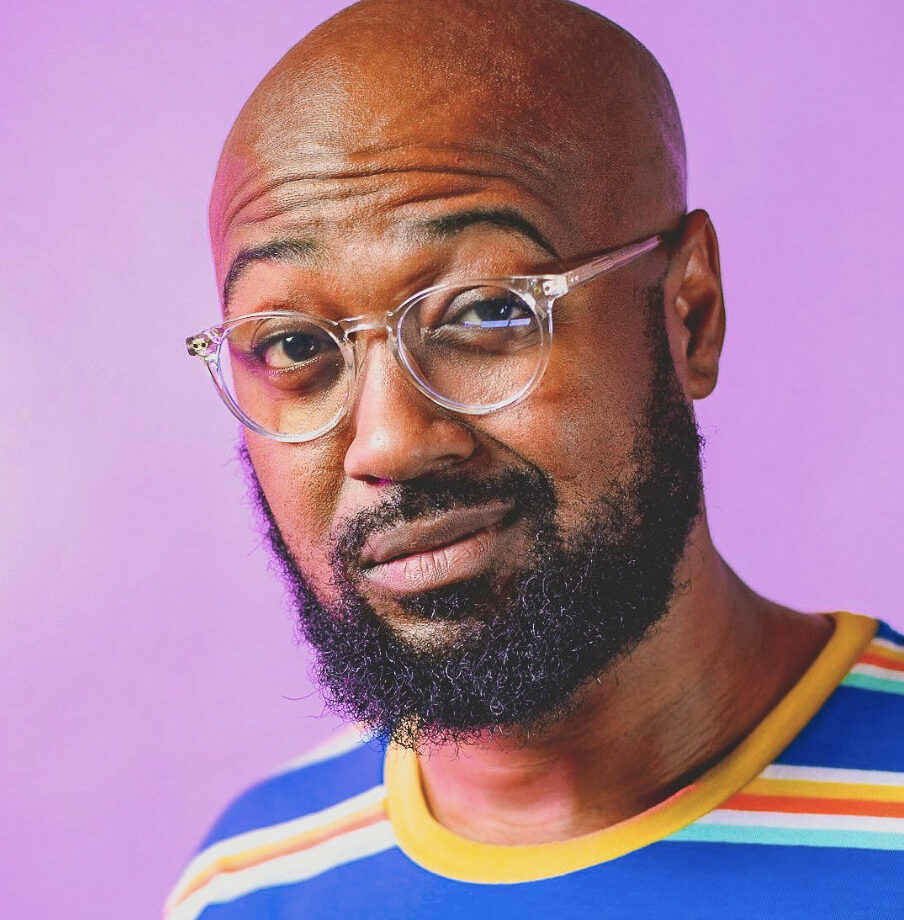 Mateen Stewart is a stand-up comedian, actor, and writer originally from Detroit, Mich., and an alumnus of Florida A&M University. Since settling in Los Angeles, Mateen has performed stand-up comedy across the United States at numerous clubs and colleges, as well as gaining international fans by performing in Japan, Mexico, Canada, and China. He is a fixture of the Hollywood comedy scene at The World Famous Laugh Factory and The Improv, where he hosts his weekly show "Late for Work." He has appeared on TV shows such as Coming to the Stage, Jimmy Kimmel Live!, and HBO's Funny or Die Presents. Mateen is known for energetic and engaging performances and his ability to connect with audiences through his personal stories and perspective. He has been praised for his sharp writing and delivery, as well as his ability to tackle difficult topics with humor and sensitivity. Mateen continues to perform stand-up comedy, write, and act in Los Angeles and around the country. He is considered one of the rising stars in the comedy world and is known for his hard work and dedication to his craft.
Glenn Red is a Manila-born, Los Angeles-based creative expressing love via deejaying, music event production, and graphic design.
Known primarily for his work as half of Santa Monica's legendary Afro Funké Sound System and one-third of beloved afro-latin deejay/producer collective, La Junta, Glenn quietly continues to forge a loyal following among fans of eclectic music, steadily rocking crowds in the city's most respected venues alongside the finest selectors and musicians from around the world. With the honest music of passionate artists as a common thread, his deejay sets weave fluidly through time and across genres, connecting the traditional sounds of Africa and the Americas with their modern expressions around the globe. Afrobeat, Cumbia, Rumba and Samba rhythms embrace Funk, Soul, Hip-Hop and Reggae, as Glenn's rhythmic and multifaceted sound echoes the deep, colorful and spirited energy of L.A. and its soulful people.
With over two decades of experience in the international urban, jazz, and world music scene, Rocio "Wyldeflower" Contreras is an event and concert producer and music creative based in the Los Angeles area. She is an on-air radio host and DJ on KCRW & dublab. Inspired by discovery, always digging deeper to connect and explore sounds, rhythms, and movements from all over the globe. As a well-known event & concert producer, record collector, and music connoisseur, her collection will effortlessly peak any top playlist, and challenge shazaam, taking you down memory lane straight into the future, uplifting even the most somber of spirits. Catch her behind the turntables, setting intention, with her coveted vinyl collection & rare, otherworldly sonic explorations, from the tropics to cosmic concrete jungles, constantly celebrating music lovers in all ways.
Sadubas is the Los Angeles based collaborative duo of classical tabla artist Robin Sukhadia and electronic music producer Ameet Mehta. They summon a hybrid of South Asian devotional and Indian classical rhythms, disco, and house vibes with a touch of Bollywood cinematic psychedelia. The Sadubas experience is an immersive audiovisual performance featuring live musicianship, improvisation, and mesmerizing sensory delight.