Inner-City Arts is grateful to the foundations, corporations, and government entities that make our work possible. The following major institutional partners are helping ensure Los Angeles students have access to an arts education—with funding for technology, tools, and supplies needed to be creative at home; support for the classroom educators and parents/guardians making distance learning possible; paid internships and professional development opportunities for the next generation of L.A. creatives; and so much more.

For more information about partnering with Inner-City Arts, please email Shelby Williams-González, President & CEO.
THANK YOU FOR YOUR PARTNERSHIP!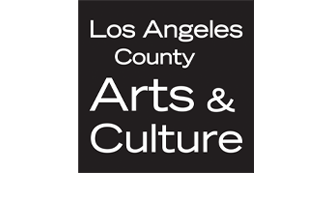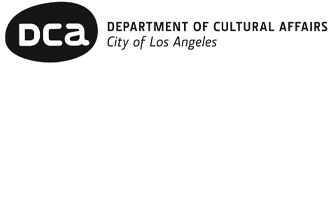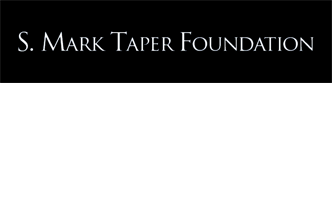 The Canet Foundation
Mythical Entertainment
The Theodore J. Forstmann Charitable Trust
Comcast NBCUnites
The Lee Graff Foundation
Rosenthal Family Foundation
S. Mark Taper Foundation
Vera R. Campbell Foundation
The Ahmanson Foundation
The Carl & Roberta Deutsch Foundation

DEW Foundation

YouTube

Harman Family Foundation
Thelma Pearl Howard Foundation
Los Angeles County Arts Commission

Rose Hills Foundation

Dwight Stuart Youth Fund

The Kathryn Caine Wanlass
Charitable Foundation
AmazonSmile

Ameriprise Financial Foundation

The Annenberg Foundation

Anonymous

AT&T Aspire

Cameron Boyce Foundation

LA Arts COVID-19 Relief Fund, supported by the California Community Foundation and J. Paul Getty Trust Foundation

City of Los Angeles, Proposition K

The Daniel Legacy Foundation

City of Los Angeles
Department of Cultural Affairs

Joseph Drown Foundation

The Eisner Foundation
The Fitzberg Foundation
The Rosalinde and Arthur Gilbert Foundation
Hollywood Foreign Press Association

JPMorgan Chase

Max H. Gluck Foundation

Anonymous

Ann Peppers Foundation

Ross Stores, Inc.

Sony Pictures Entertainment Inc.

The Capital Group Companies
Charitable Foundation

The Mark Hughes Foundation

Warner Music Group

Wells Fargo Foundation
The Academy of Motion Picture Arts
and Sciences

BCM Foundation

Johnny Carson Foundation

Daydreamer

The Walt Disney Company

Ella Fitzgerald Charitable Foundation

envato

Instagram

Genesis Motor America Foundation
The Harold McAlister Charitable Foundation
Mentors Foundation

The Music Man Foundation

The Kenneth T. & Eileen L. Norris Foundation

re-inc
Ruth and Joseph C. Reed Foundation for the Arts

Snell & Wilmer L.L.P.

Walter J. and Holly O. Thomson Foundation

Trader Joe's

U.S. Bank Foundation
The partners listed above include current funders at the $10,000 level and above. A list of all individual contributions made between June 1, 2019 through July 31, 2020 can be found on our Supporters page.
"By overcoming challenges, our students begin to recognize their potential in an ever changing world."
– Bob Bates , Co-Founder & CO-Artistic Director, Inner-City Arts