Since its Downtown LA opening in fall of last year, The Broad Museum has become a key arts education tool for our city — making contemporary art accessible to all Angelenos, our students included. We recently wrapped up another session in partnership with The Broad, where our teaching artists utilized the museum's featured collection as an opportunity to inspire and educate our visual arts, creativity lab, and ceramics students.
Earlier this year, our teaching artists accompanied 3rd and 4th grade classes from Loreto Street Elementary, Melrose Elementary, and 9th Street Elementary on a trip to the museum. Students were inspired to take what they learned about the featured artists and artwork back to our campus' studios.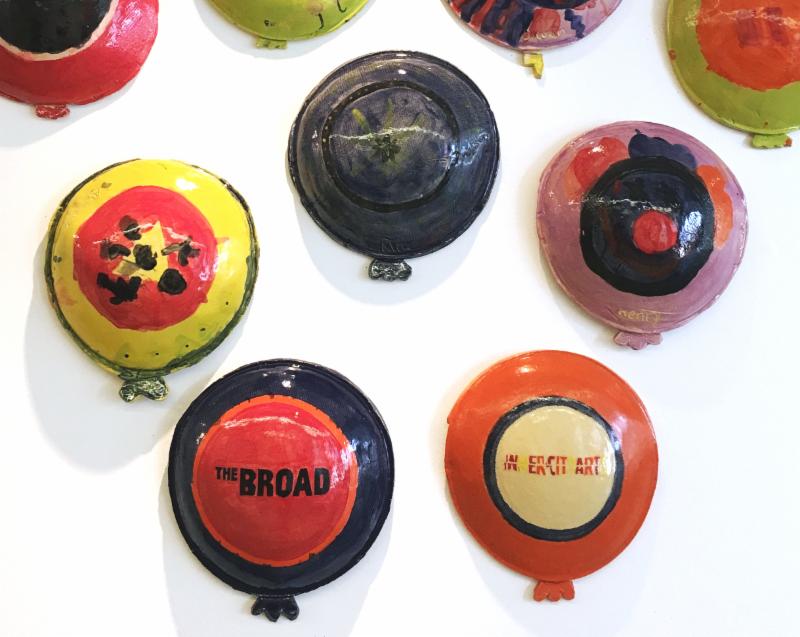 Last week, we celebrated with a ribbon cutting ceremony, showcasing the completed pieces: ceramic balloons inspired by the work of Jeff Koons, an over-sized Oreo cookie sculpture to complement Robert Therrien's Under the Table, and painted paper and wood cut-outs inspired by the work of Ellsworth Kelly.
Special thanks to The Broad Museum for being a partner in our mission to continually awaken and invigorate Los Angeles youth with the arts and for being such a remarkable resource in our community.