We look forward to hosting the first-ever Art Beyond Borders: Painting with Olga Sinclair, Presented by Snap Inc. event in celebration of the Getty-led Pacific Standard Time: LA/LA (PST) on our campus! Anticipated as Los Angeles' largest youth-oriented painting class, Art Beyond Borders will bring together 1,000 children from The Partnership for Los Angeles Schools.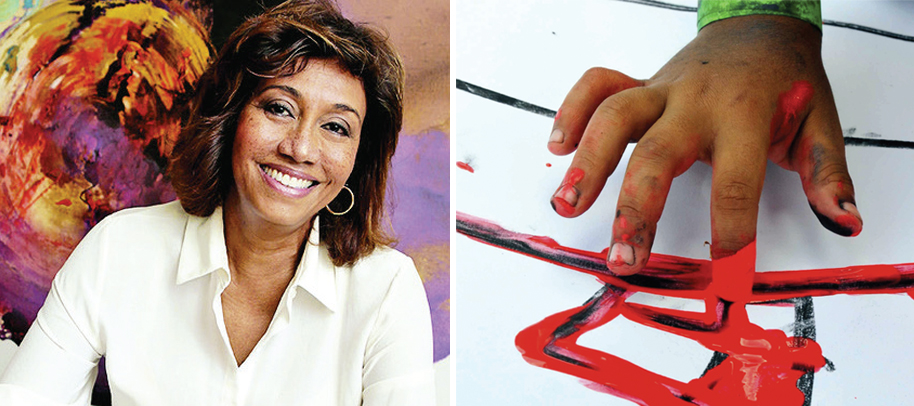 This is a non-public event scheduled for Saturday, November 4th from 10 a.m. to 1 p.m. We will close the campus-adjacent 700 block of Kohler St. and transform it into a park-like venue for kids age 9-13 to paint. Lauded Panamanian artist and Inner-City Arts friend Olga Sinclair will guide students through a fun and engaging painting session, advocating for quality arts education in the underserved communities that we serve.
View the press release here. Learn more at Captivate PR.
Art Beyond Borders is generously sponsored by The Hothem Family and Snap Inc.