When our teaching artists and partnering teachers collaborate, our studios become bridges between the arts and other subjects. This partnership engages students in their own learning by providing more hands-on, experiential opportunities both at Inner-City Arts and at schools as our teachers tap into the potential of arts integration in the classroom.
This month, Ms. Reyes explored this cross-collaboration as her fourth grade class from Eastman Elementary began the arduous journey into the world of fractions. At the same time, these students were creating tensegrities in The Creativity Lab at Inner-City Arts. Teaching artist Marissa and Inner-City Arts co-founder Bob Bates teach students that a tensegrity is a piece of art, made out of rubber bands and dowels, based on the ideas of tension and compression. While learning about units of measurement and kinesthetics, students work to create perfectly balanced structures.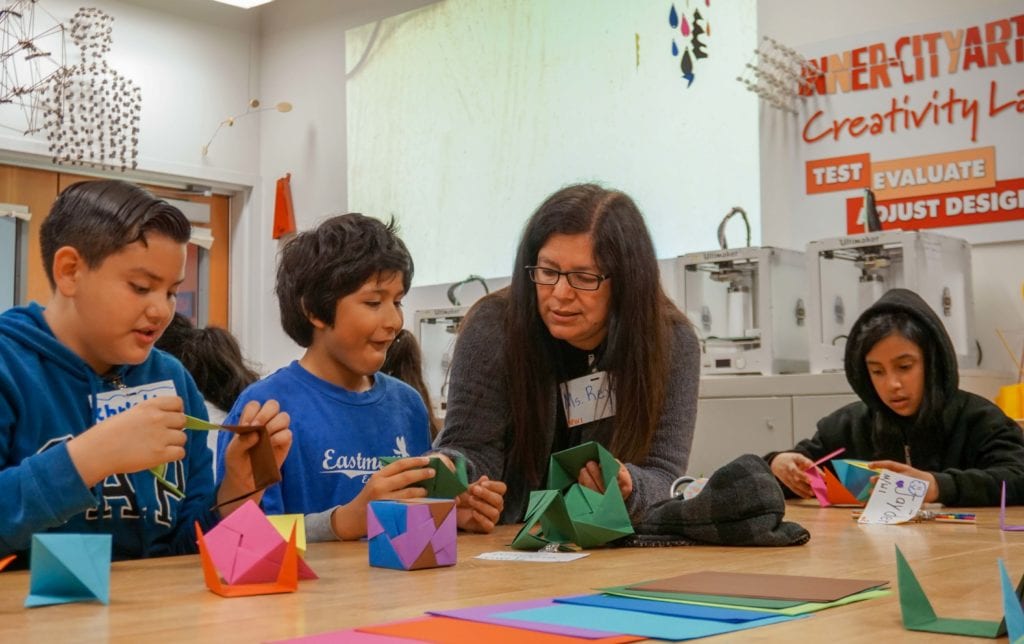 The Creativity Lab team tailored their workshop to meet the needs of this particular group of students by integrating specific language and materials to reinforce the fractions they were learning in the classroom. With a seven-foot large ruler plastered above the Creativity Lab doorway, teaching artist Marissa helped students visualize fractions as they measured and cut their dowels for their tensegrity structures.
Back in the classroom, Ms. Reyes directly connected the students' work in the Creativity Lab with their study of fractions through an original word problem — based on tensegrities!
"If a long dowel is sawed into six 7 1/2 inch sections and there was a 3 inch piece left, how long was original dowel before it was cut?"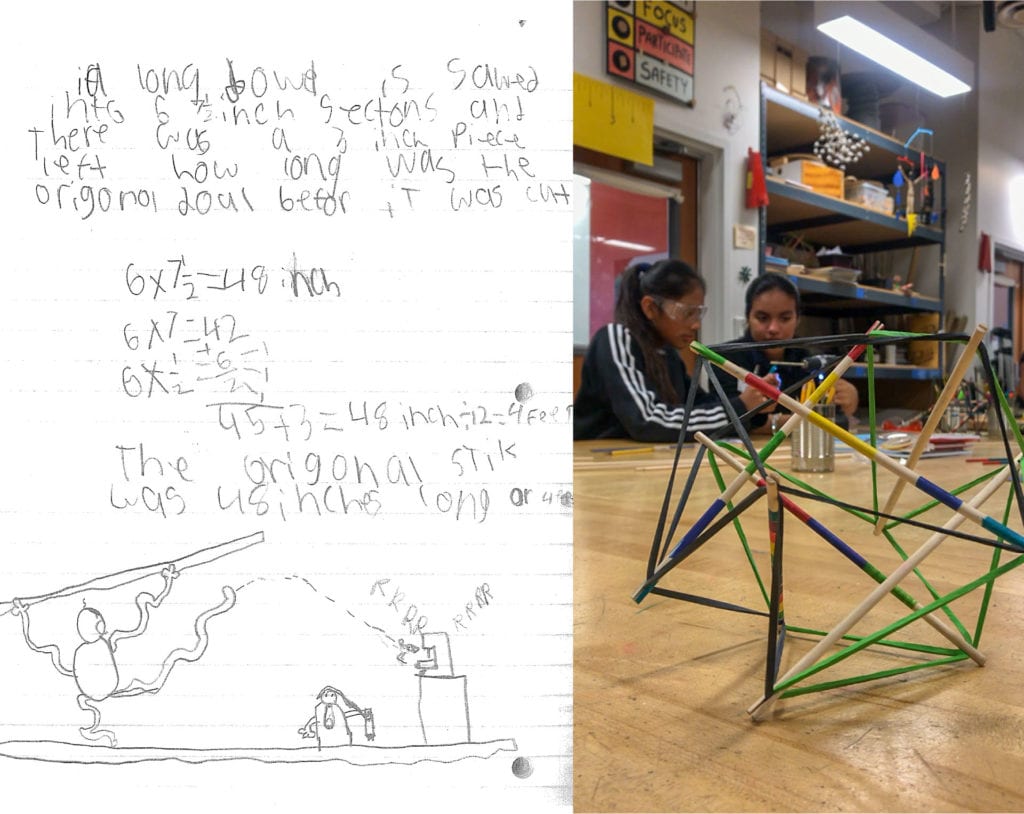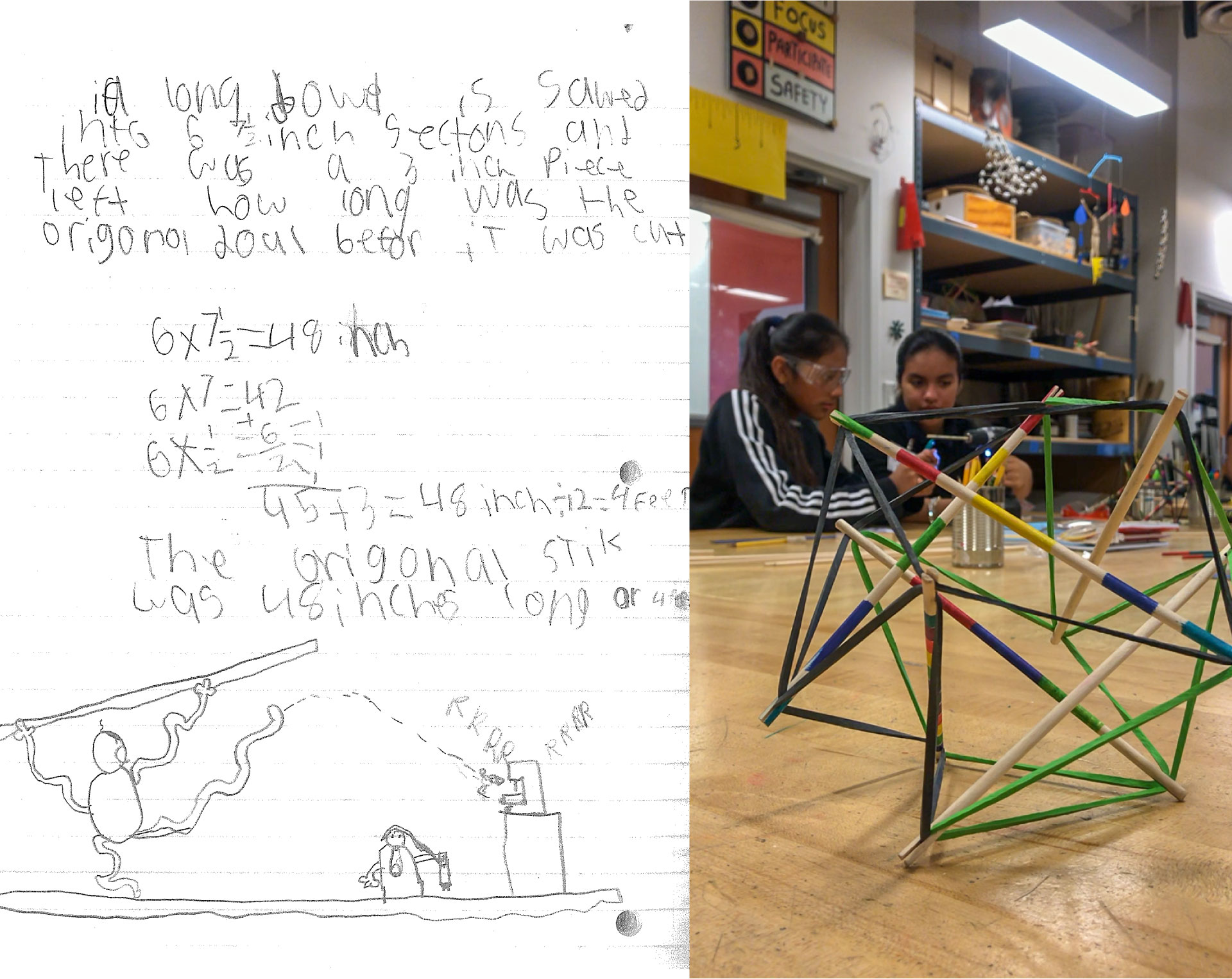 Students worked backwards to solve the problem and one student even brought their math to life with a drawing of himself launching a dowel into our Creativity Lab bandsaw while another student looks on. While this poetic interpretation is not exactly safety-measured approved, we appreciate this synergy between math and art!
"My students always look forward to going to Creativity Lab with eager eyes," said Ms. Reyes. "The hands-on connections that are being built at Inner-City Arts, with the classroom content areas in the studio, are priceless. Especially in math, my fourth-grade students are seeing first hand how the concepts and skills being taught in our classroom can come to life in the projects they are creating in The Lab."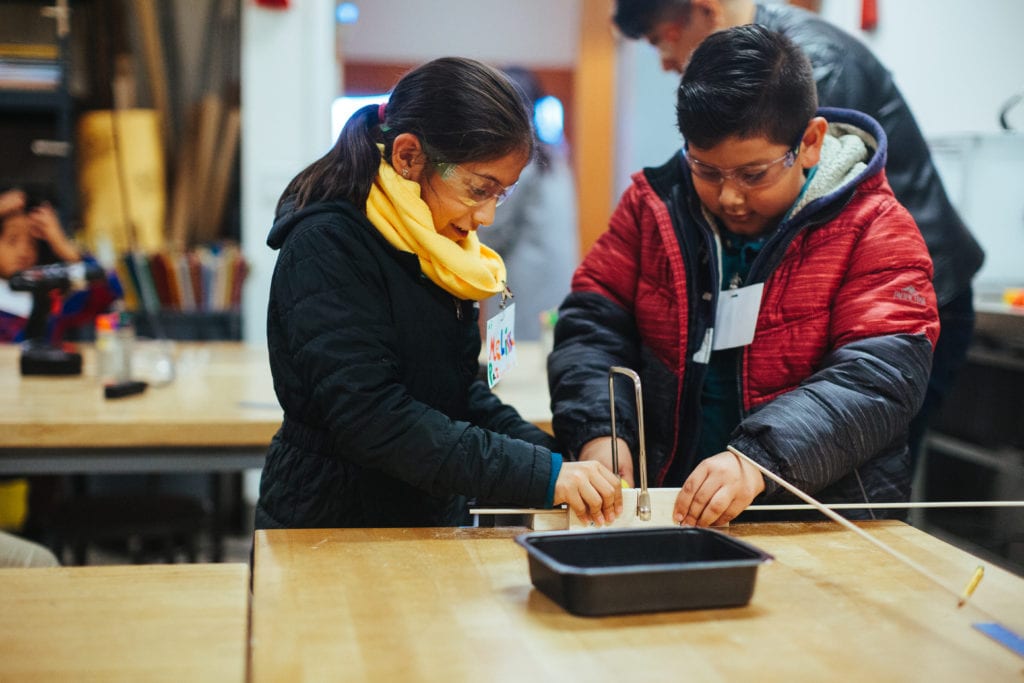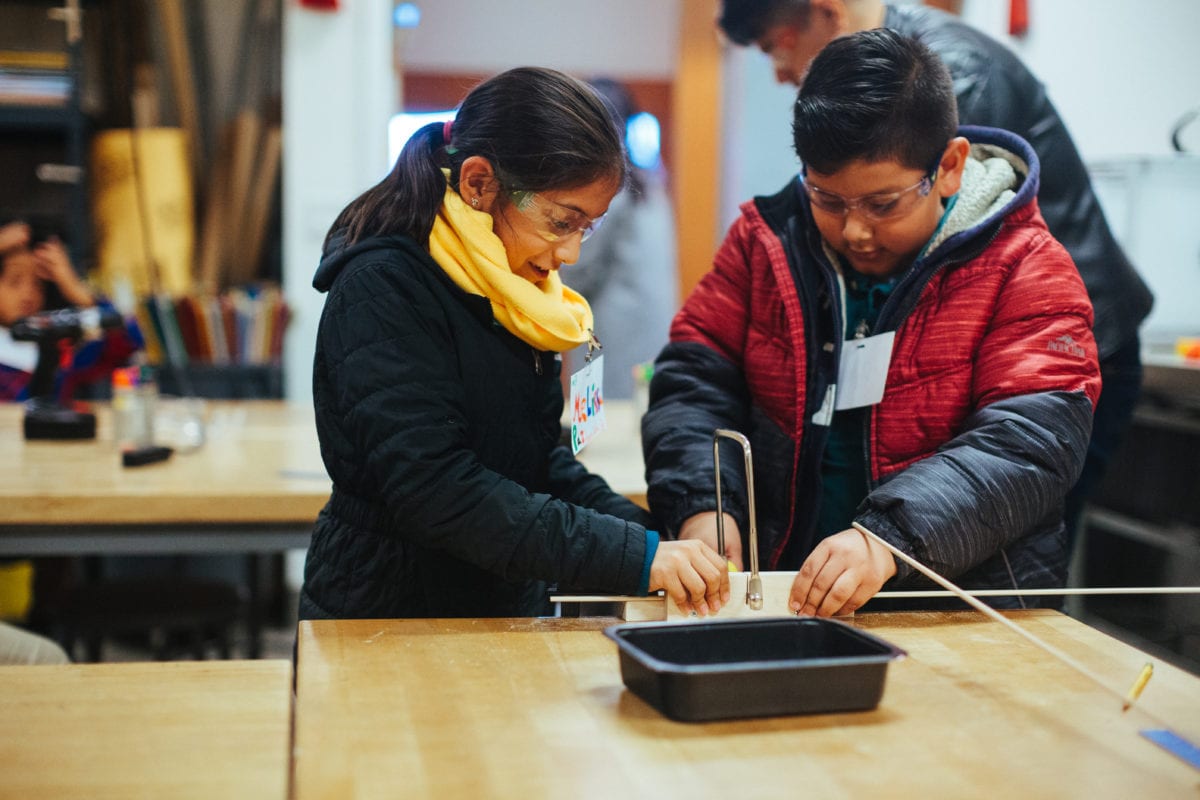 _________________
Inner-City Arts thanks Boeing for supporting integrated arts education and hands-on, experimental learning through investing in The Creativity Lab at Inner-City Arts.