Together, we are LA.
Together, as a community, we have the potential to greatly impact the lives of thousands of Los Angeles youth through arts programming. For being such an essential part of this effort and remaining a supportive member of this community, thank you. Please enjoy these digital gifts from our students, created in our studios, as a small token of our gratitude this the holiday season.
---
+ Carry the spirit of these young creators with you everywhere.
Download a wallpaper for your phone or desktop created by Inner-City Arts graphic design students. Students imagined and produced their very own visual identity and line of merchandise based on their stories and experiences living in Los Angeles.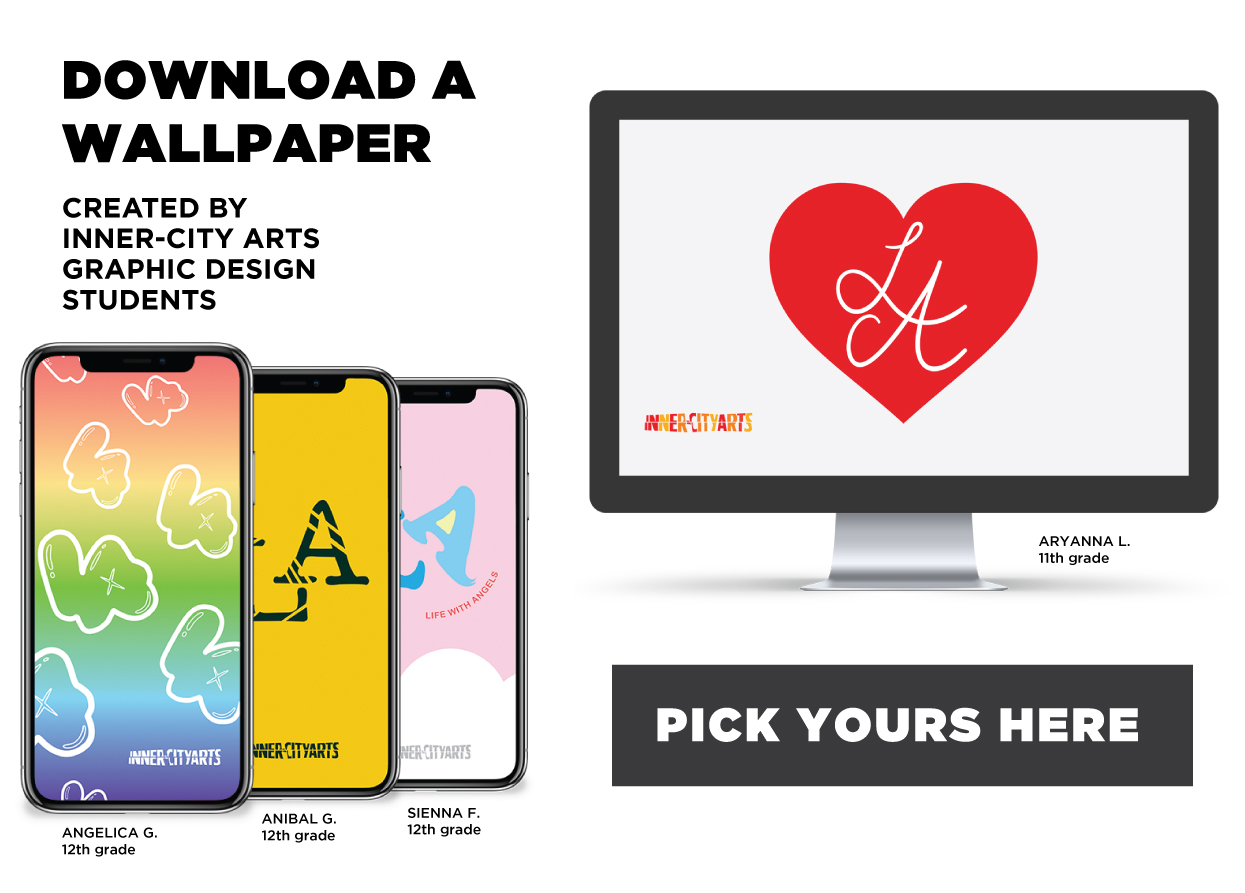 + Plug in some earphones and listen to the sounds of the future:
Stream our curated playlist of original tracks created by Inner-City Arts middle and high school students in Digital Music Production. In this workshop, our students learned how to use Ableton Live to create their own beats and explored how to communicate their story and spirit through sound and music.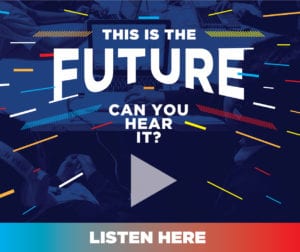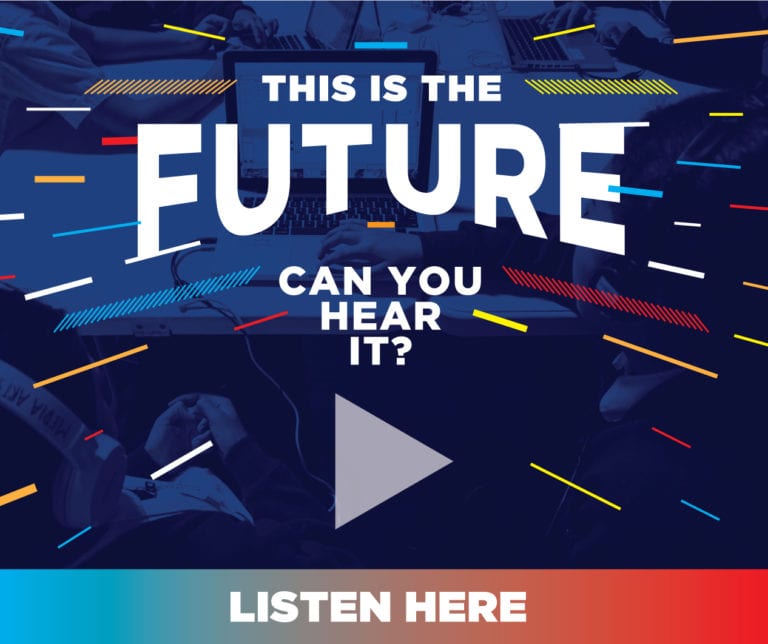 Creativity is the greatest gift we each have and one that shapes the trajectory of our students' lives forever.
As 2018 comes to a close, we hope that you will consider giving the gift of creativity and contributing to our year-end fundraising goal. Every single gift makes an impact on lives of thousands of young people in our city.

Happy Holidays from our family to yours!