This holiday season, we would like to offer a small gesture of our gratitude as a supporter and member of the Inner-City Arts community. Download an e-version of our "Scribbits" book as our gift to you — straight from our media arts studio!
"Scribbits" is an activity created by Inner-City Arts' Animation, Multimedia and Graphic Design teaching artist Joannza Lo. It is commonly used in our media arts studio as a creative warm up for our students and is also shared with participants in our Professional Development Institute workshops!
With a little inspiration, anyone can draw!
Download the Scribbits book.  Print.  Grab a drawing utensil.  Create!
We hope that you, like our students, embrace this opportunity to let your imagination fill these pages.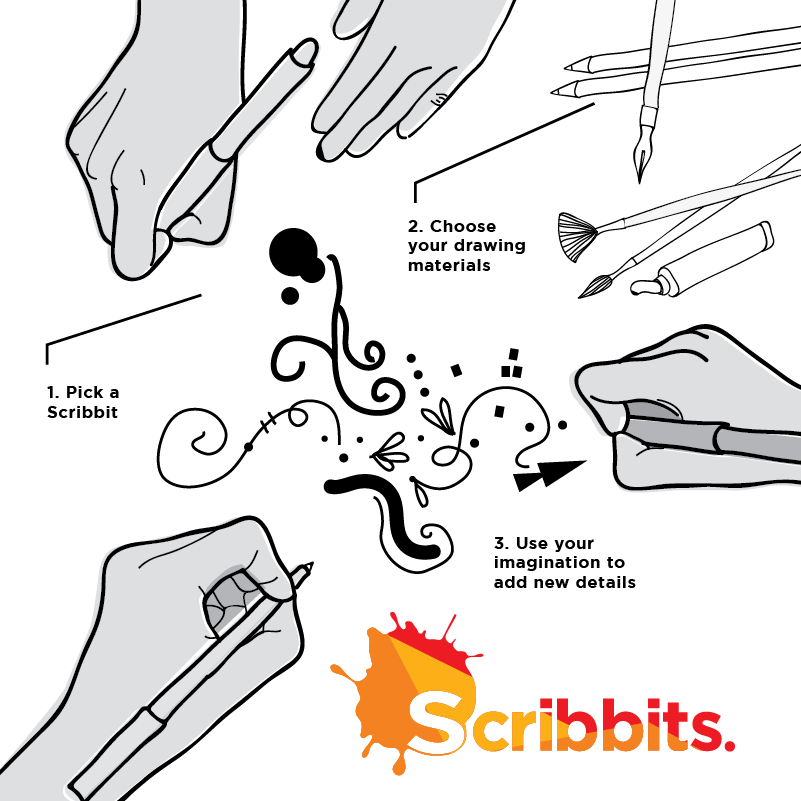 Thank you for supporting our mission, our staff, the students and their families through the year. As we near the end of 2016, we hope that you will consider making a contribution to our year-end fundraising goal, as a way to support our programs in 2017!