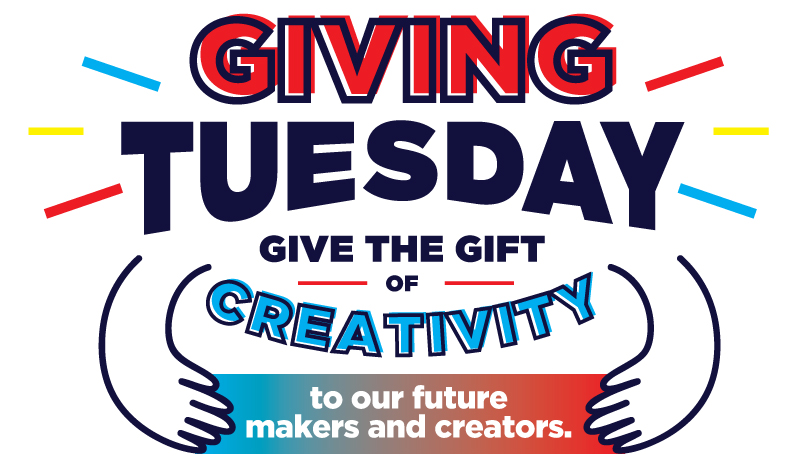 It's Giving Tuesday
, an internationally-recognized day celebrating the impact a giving heart can have on the world. We know that there are many causes out there to support and we're grateful for and inspired by your steadfast belief in the potential the arts have to heal, inspire, uplift and empower our youth–especially those who need it the most.
Here at Inner-City Arts, you can give back in a way that will transform our future. And there are many ways to do so.
Give back in the way that is most meaningful to you: sign up to
volunteer
on our campus, advocate for arts education and share our organization with your network by
joining our fundraising team
, become a sustaining
member
, or support us directly by contributing to our end-of-year fundraiser with
a donation
.
Our goal is to raise a total of $125,000 for the students of Inner-City Arts before 2018 comes to a close so that we can continue to impact Los Angeles' future the best way we know how — by empowering and serving today's youth.
Each and every act of generosity counts and has great impact here.