On Thursday, July 25, the Los Angeles County Department of Arts and Culture gathered together L.A. county officials, nonprofit partners and other grantees in The Rosenthal Theater at Inner-City Arts to announce that it has received up to a record-breaking $5.5 million in funding for the arts this year. The grants will be distributed to 213 nonprofit arts organizations including Inner-City Arts, the Young Musicians Foundation, and the Museum of Contemporary Art, and 47 Los Angeles County school districts.
Kristin Sakado, director of the Los Angeles County Department of Arts and Culture, shared what this announcement means for Los Angeles youth.
"[The] arts are not only something that's enjoyable to do, but students who have arts in their schools have higher educational attainment," said Kristin. "They stay in school longer, they have great social and emotional learning and all kinds of other outcomes that are really important for all of our communities."
Following the convening, Kristin Sakado, accompanied by supervisor Mark Ridley-Thomas, toured our campus to observe students creating in our studios and witness quality arts education in action.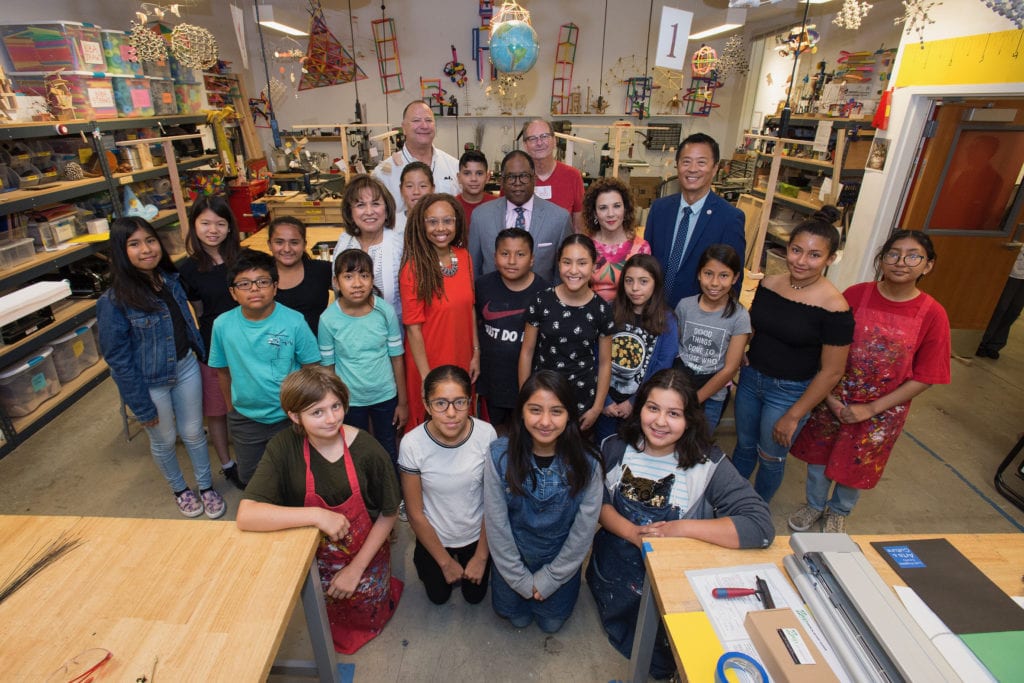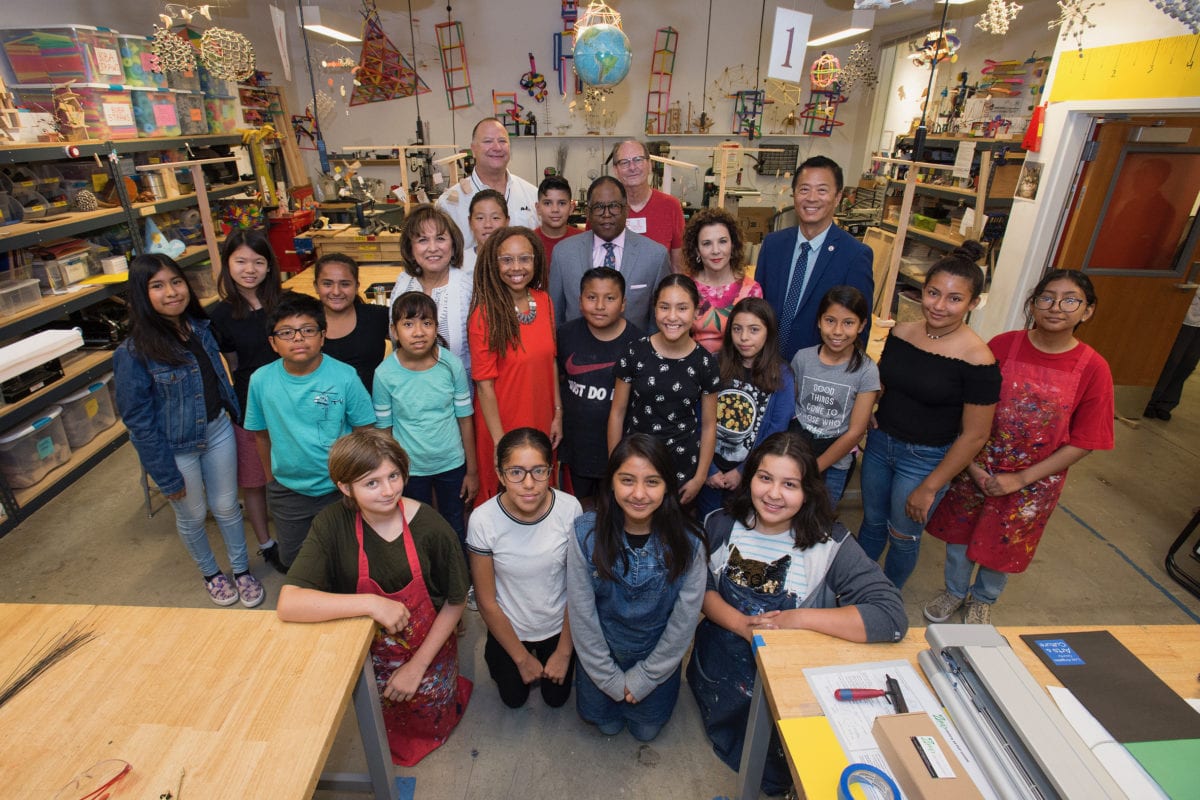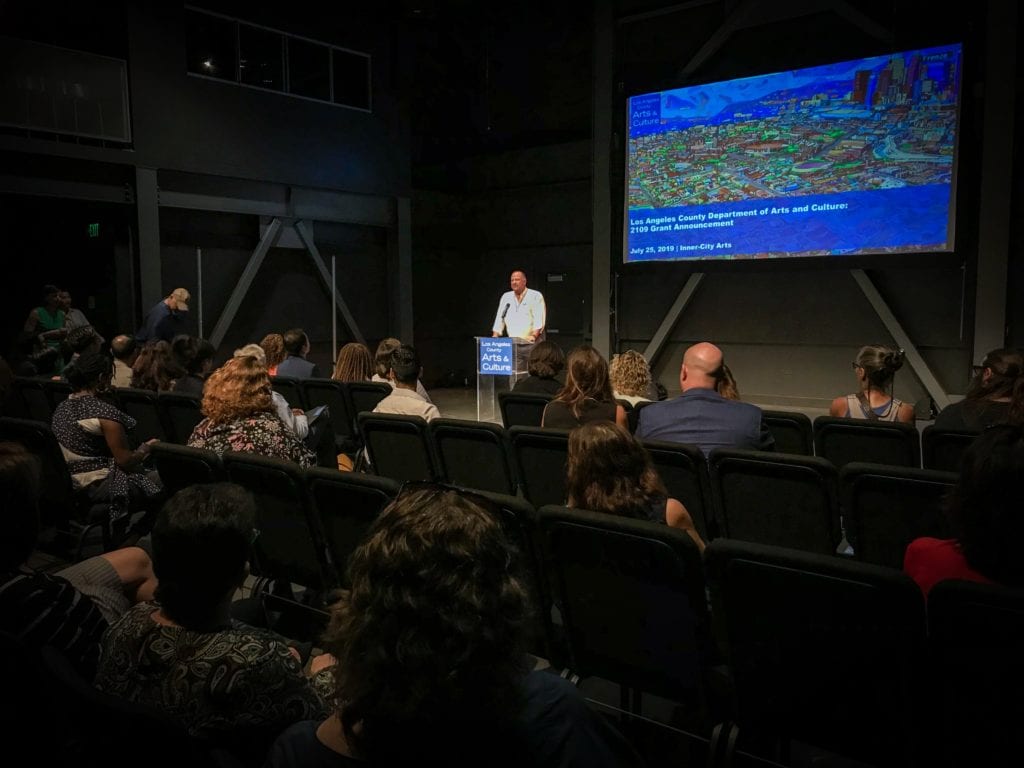 These grants are a record for the LA County Department of Arts and Culture and signal a future with greater access and equity in arts education for our young people. Inner-City Arts is honored to have been the stage for this meaningful moment for arts education in Los Angeles and are inspired to have been in the company of other advocates who believe, as much as we do, that arts and culture are an integral part of thriving communities.
Learn more about the record-breaking announcement here.
Photo Courtesy of Brian W. Carter