"[Design] should be seen as the embodiment of form and function: the integration of the beautiful and the useful." – Paul Rand
Led by teaching artist Mindy Lee, our Fall 2016 middle and high school Graphic Design II students recently wrapped up their pieces for the "You Are a Gift" packaging project. Through this project, students experienced the full spectrum of design and branding. And while they may not have expected to, the students learned more about themselves and how they communicate to others through art and design.
At the start of the session, students were prompted to reflect on their own personal "gifts" — what qualities they have to offer the world.
"I can make people laugh."    "I take care of others."   "I encourage my friends."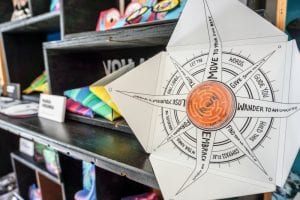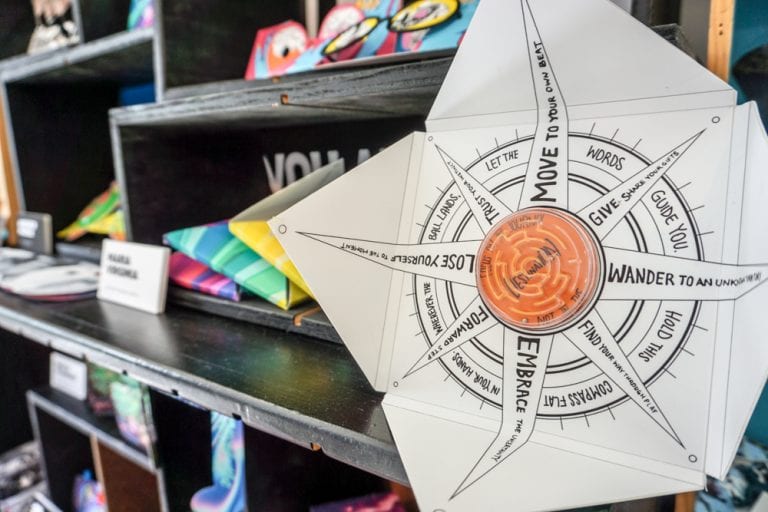 After identifying their own personal gifts, the students pulled from surprise mystery bags containing various toy objects (e.g. kazoos, toy dinosaurs, plastic glasses, spinning noise makers, etc.). From there, the real challenge began. The project's objective: design and create packaging that would connect and communicate both their personal gift and the object selected.
During a ten-week session, these students carried their pieces from concept to a bulk-produced, finished product, all of which are now displayed in a "gift shop" in the campus' student gallery space for visitors to view and take. Through the course of the workshop, students were challenged to strategically design an object that they could produce in mass, print, make and distribute. Students learned how to use a dieline, how to design for print, how color, shape and typography choices affect the finished product, and how to identify what works and what doesn't when it comes to packaging.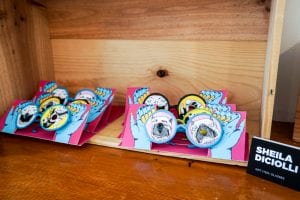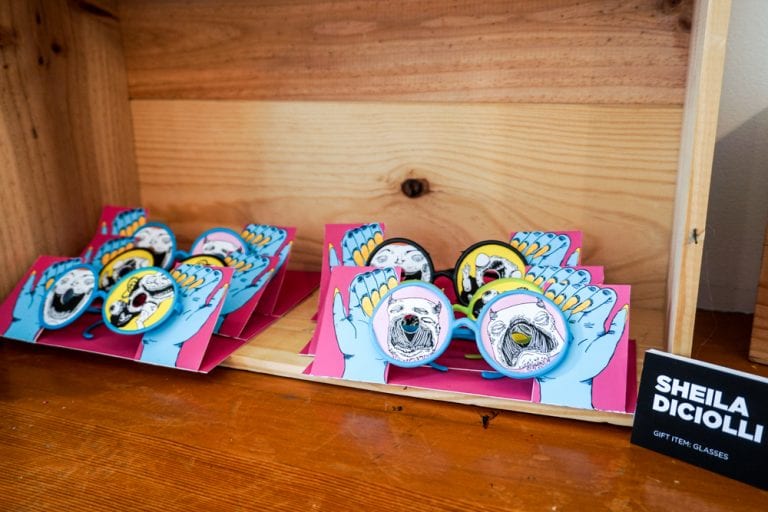 "This was a really challenging project for the students, both logistically and creatively," says Mindy Lee." They received a very random object and were able to find meaning in it, find meaning in themselves, and create something useful and beautiful."
Hailey Alamanzar combined her gift of "helping others" with a plastic jumping frog toy. She wanted to let her viewers know that while we are often bound by stress and negativity, we also have the ability to free ourselves. When a viewer picks up her package, they're prompted to read through inspirational messages and slowly free the tied-down toy frog.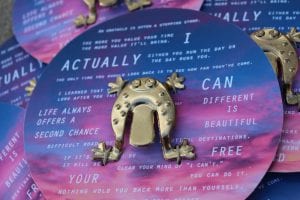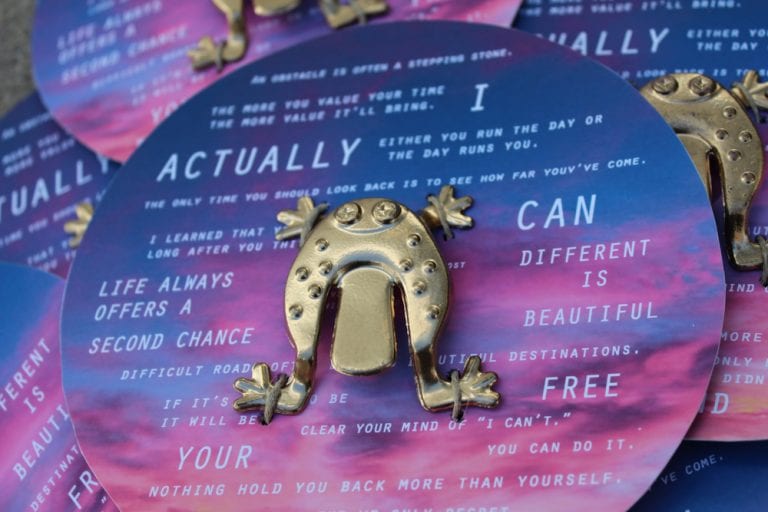 Andrew Muñoz designed his toy frisbee to mirror his own "go with the flow" mental attitude.
With a play on words, Genessi Lizama used her plastic kazoo packaging to encourage others to "use their voice," literally and figuratively.
Creating a powerful message, Bryan Chavez designed mystery dinosaur toy packs in order to address issues of social class — you can't always choose what you end up with.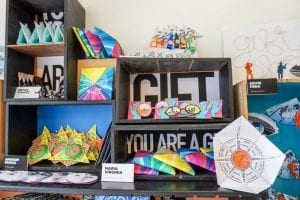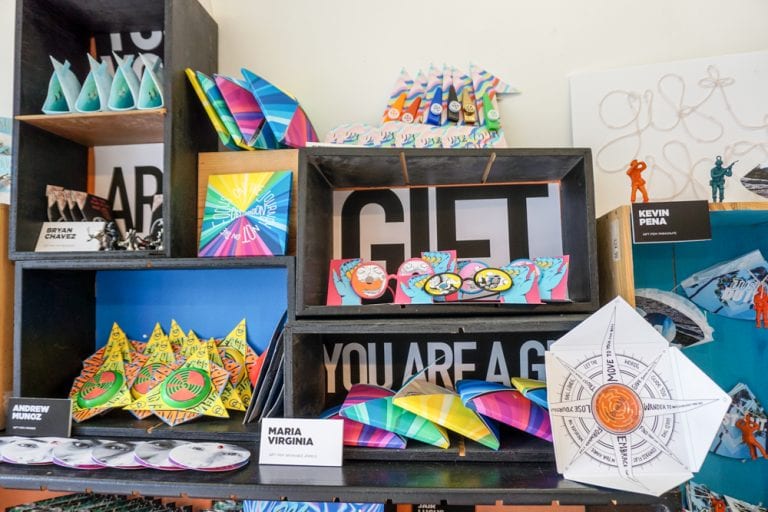 Through the design process, students learn so much about themselves and about how they might best visually communicate a specific message or idea to those around them.
[ 
VIEW MORE FROM "YOU ARE A GIFT"
 ]