"I came from a dark place before I came to Inner-City Arts. Work of Art has been my healing process. And now I want to help other people tell their story just like Work of Art helped me tell mine. I came to Inner-City Arts searching for arts education because my school didn't have any art whatsoever. And through the Work of Art program, I discovered art. Working as a team has been one of the coolest things Work of Art has offered me — being a part of the leadership team and creating amazing things with my friends. I've never thought I'd be able to say, 'I'm an assistant producer on an original podcast.'" – Montserrat Ruiz, Age 17
This month, we celebrated the 2019 Work of Art graduating class, sending the cadre of 22 students off to pursue college endeavors and begin creative careers. Among family, friends, teaching artists, volunteers, and supporters, each student presented one piece of art and shared a little bit about their journey to and through Inner-City Arts.
Over the course of the past two years, this cadre came together to create the first-ever Inner-City Arts teen open mic night, designed their own merch, produced an original podcast, organized a teen-focused conference, and curated various exhibitions. After seeing what they've accomplished together on our campus, we know they will inject their creativity and passion into the world.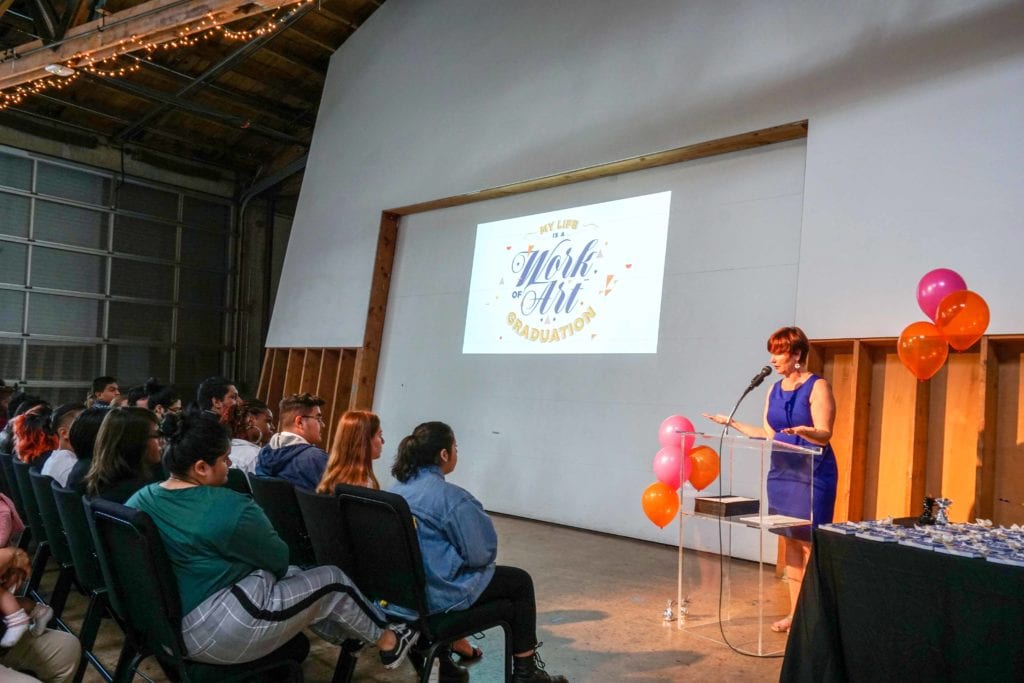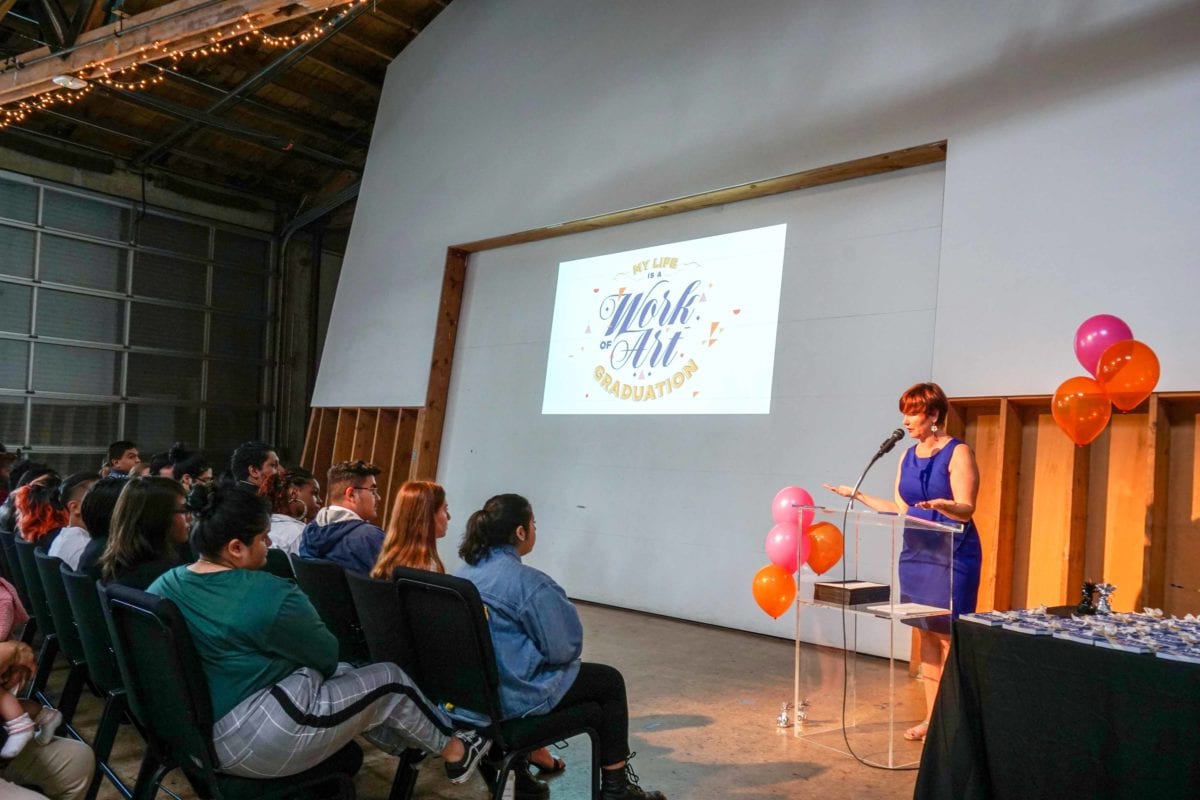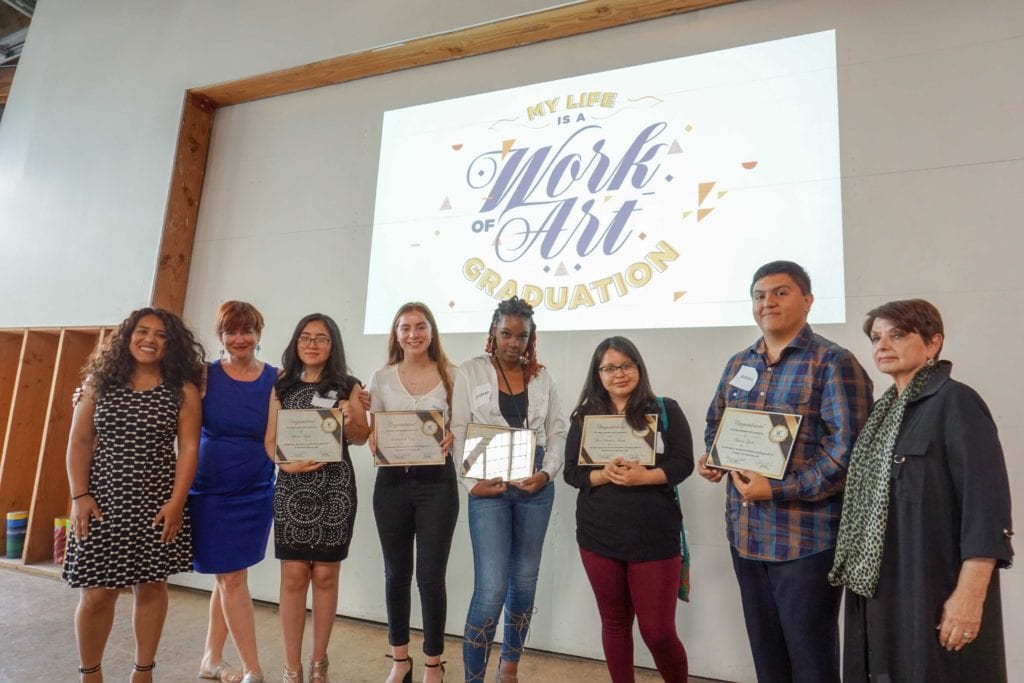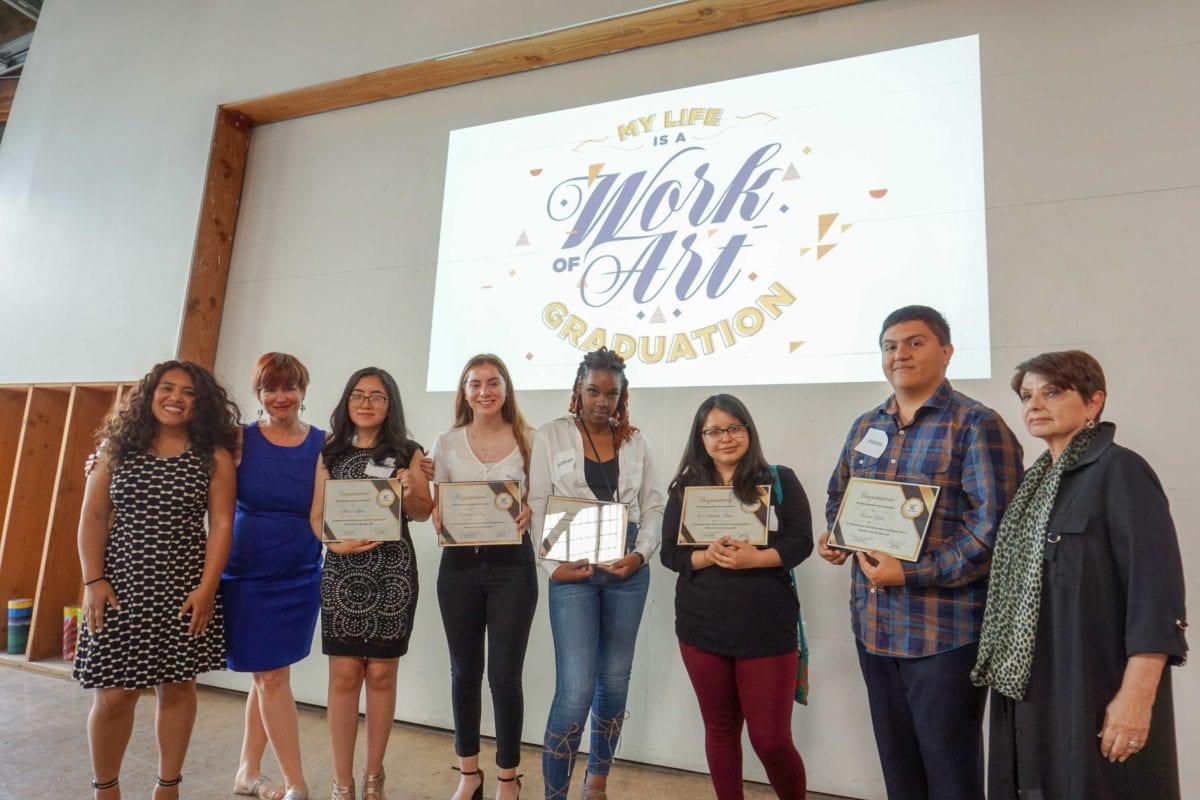 At the graduation, Inner-City Arts Founders Board Member and Work of Art visionary Vera R. Campbell delivered an inspiring speech and presented five students with scholarships, totaling more than $37,000, which enable them to pursue their first year of college debt-free. A special thank you to Vera, our board members, and scholarship supporters who make these life-changing opportunities possible. Your belief in our students will propel them forward into the next chapter of their creative lives.
Thank you to our students for your creativity, courage, and hard work. You inspire us and we are so proud.