This June, we are celebrating the most recent graduating class of Work of Art, our college and career exploration program designed to prepare teens with the skills, training, and real-world experience necessary to prepare them for life beyond high school. As one cadre ends and another one begins, we took the time to interview Lottie, a recent Work of Art graduate and incoming freshmen at the Rhode Island School of Design about her time at Inner-City Arts.
Lottie first came to Inner-City Arts as a freshman in high school interested in anime. She wanted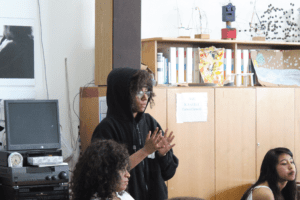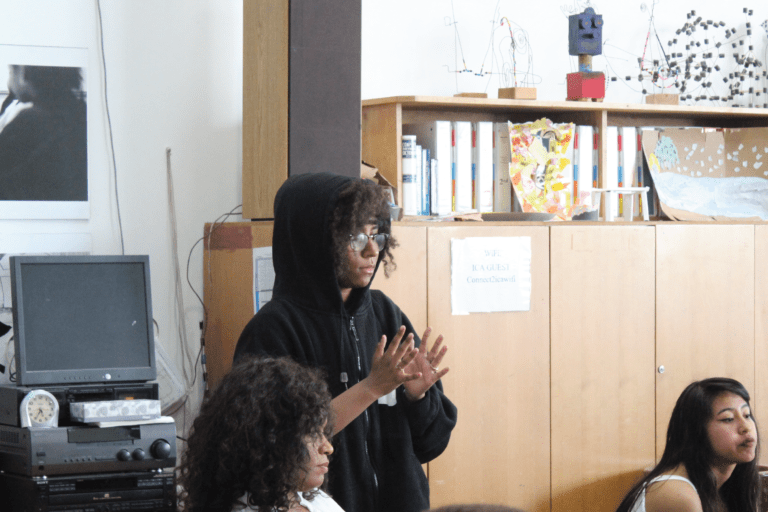 to delve a little deeper, but didn't know where to start. At the recommendation of her teacher at Ramon C. Cortines School of Visual and Performing Arts, Lottie began taking Animation I and II here at Inner-City Arts.
Over the next four years, Inner-City Arts became an important place for Lottie to explore her interests, develop her skills, and build her portfolio for college. For Lottie, however, the best part about Inner-City Arts was just having fun—releasing all the pressures of school and just being able to create.
Read on to learn about Lottie's proudest moment as an artist thus far and her advice to new Work of Art students.
If you were to give some advice to incoming Work of Art students or any student that finds themselves on this campus, what would it be?
Inner-City Arts is a central hub and it connects you to other places. So if you're serious about art, make sure you look at other places! I came here and Ryman Arts Center at the same time. Definitely join Work of Art.
Inner-City Arts is where you start. It's a good foundation—for anyone who wants to do anything in the arts. You can add things on, but don't ever leave. You'll become busy, but come back. If you don't have art classes at school, come here and let out all your creative energy and then go back to school. You have an outlet and place you can make friends.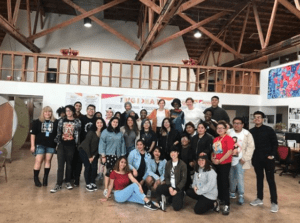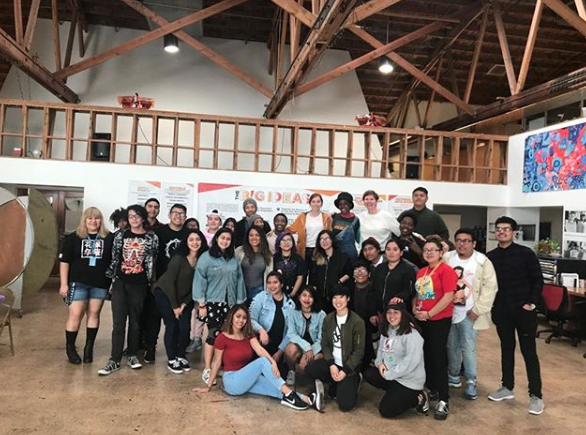 Just go. That's all I can say. Just go. Wake up. Even if you're tired. You never know what will happen.
What is your work about?
I'm focusing on realistic black and white portraits next to marine animals—like weirder looking animals like squids or super long fish—to bring out the abnormalities in people's faces. How they can be compared to each other, but also appreciated. I guess my work is about things that are strange. My portfolio last year was about turning environments that we normally visit like laundry mats or the bus stops to stranger places by adding things that reoccur—like weird snakes or flowers that you wouldn't actually find there.
Making the familiar unfamiliar?
Exactly. I've been focusing on how you can find the strange in something that's totally normal. That's what I've been investigating for the past two years.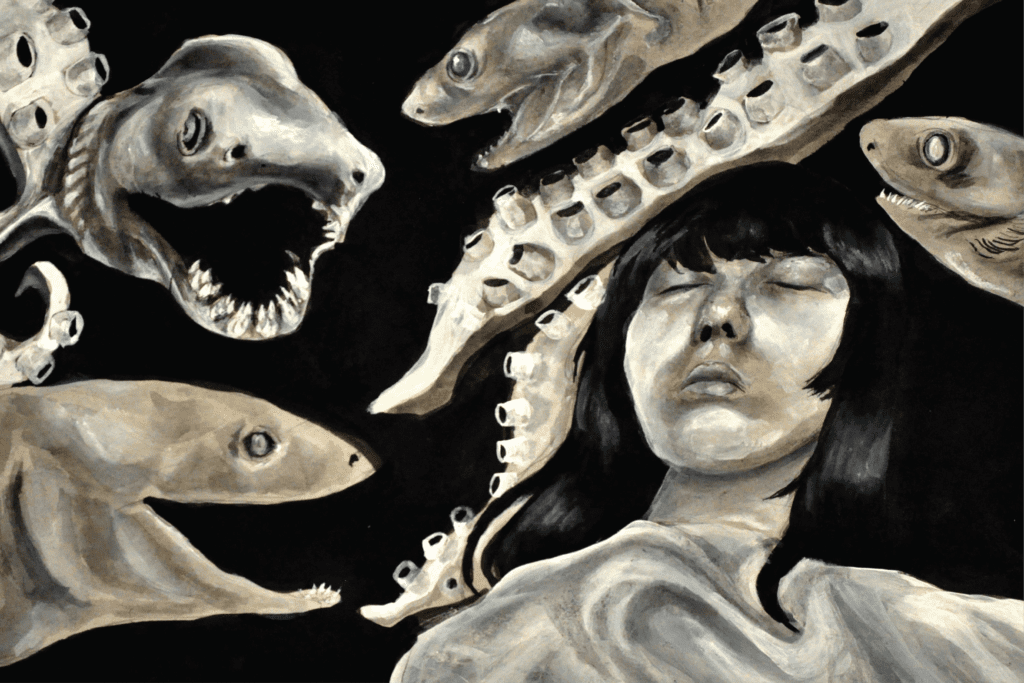 Was there a relationship between your time spent at Inner-City Arts and at school? And did that relationship inform your practice as an artist?
I saw this place as a place where I could just make stuff and not be on a very strict, stringent timeline of: "Piece A is due today. Piece B is do tomorrow." You know? Here, at Inner-City Arts it's just like—I'm going to go make something that I can put in a portfolio or not. I'm encouraged to just make something for the sake of developing my creativity and making it.
How do you think you've grown as artist in high school?
I think I've definitely grown a lot over the past four years. Coming to Inner-City Arts has played a huge part in that. I've realized here what I like and don't like. When I started high school, I thought I wanted to be animator and wanted to do anime, but I realize now that that was a bit misguided. And I think that actually taking multiple animation classes here was eye-opening in terms of, "I like this, but I don't want to do this for the rest of my life." I was able to figure what I actually want to do and also become more skilled.
I also came to the creative realization that I can draw more than one way. When I was younger, I thought I only wanted to draw anime and now I am able to branch out and draw whatever I want to. That's definitely something I've learned—just how to be versatile.
What has been or what will be your proudest moment as an artist?
I think the most monumental thing for me was applying to college and thinking I would just get into one school. And RISD was a reach for me. RISD was my dream school, but I still thought to myself, "I'm okay if I don't get in." I almost didn't apply!
But getting the acceptances back was just like, "Whoa … they want me? They want my work? This not a mistake? Are you sure? Go check to see it's the right person. Is it really me?" Yeah. It's really you. They wanted you. When I got RISD's letter, I almost started crying because I thought they were going to say no. I was pretty sure they were going to say no."
And I have choices now. The last couple months have been stressful deciding which school to choose. My mom kept saying that it was a blessing. And it really is.
What are you most looking forward to about RISD?
Even though the closer it gets the more scary it is—leaving everything behind. I think it's a good thing for anyone. Just to be uprooted and be put somewhere else. You have to adapt and you have to grow. Even though I'm probably going to be sad and miss my cat and miss everyone, I'll experience new things. And probably become an even better artist, you know what I mean? I have so much room to improve and get a lot better.
And dorms. I'm excited for dorms … Well, I don't know about that.
Let's talk big picture. What's your dream or goal?
Oh, wow. I'm only 17! To graduate college? That's a big goal. The big picture for me would be to become established as an illustrator and have a lot of clients and then be able to support my mother when I'm older—to have the financial stability to take care of her. To give back for all that she did for me.