As part of Pacific Standard Time: LA/LA, Los Angeles Nomadic Division (LAND) commissioned Guadalajara-based artist Jose Dávila to create Sense of Place, a multi-site, large-scale, public sculpture exhibition. This 8-foot cube made of 40 separate but interlocking forms slowly dissembled its various pieces from November 2017 to May 2018. Over the course of three "movements," different pieces migrated and integrated into iconic and important architectural sites all over the city—community hubs, shopping malls, bus stops, landmarks, parks and our very own Inner-City Arts campus!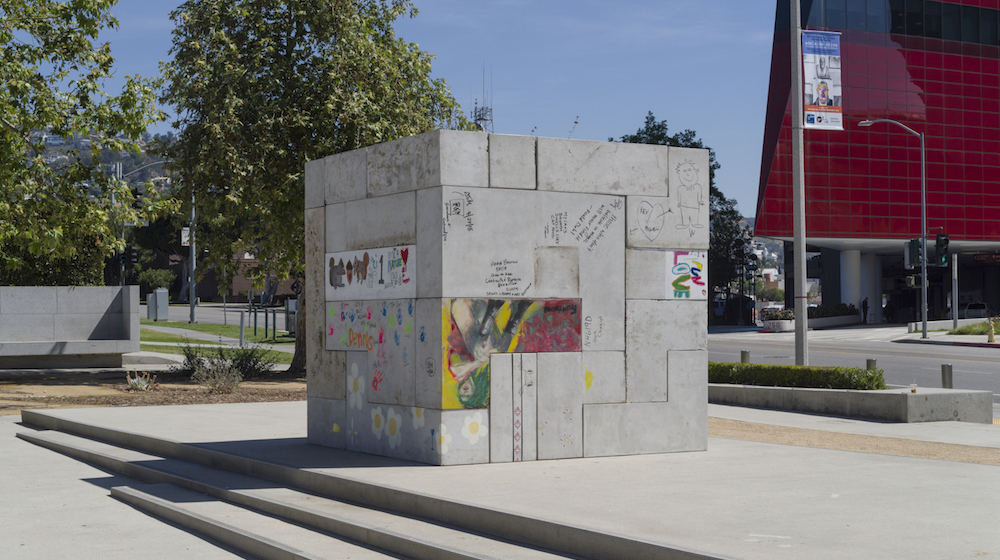 At each location, these concrete forms took on a different significance. As Sense of Place comes to a close this May, we are reflecting on what special meaning this work came to hold on our Downtown LA campus.
Inner-City Arts was honored to be the first location of the first movement in Dávila's work. From November 6th to 10th, 2017, the modular pieces became a part of the architectural fabric of our campus. Students climbed on, volunteers ate lunch atop, educators perched upon, community members rested for just a moment on Sense of Place.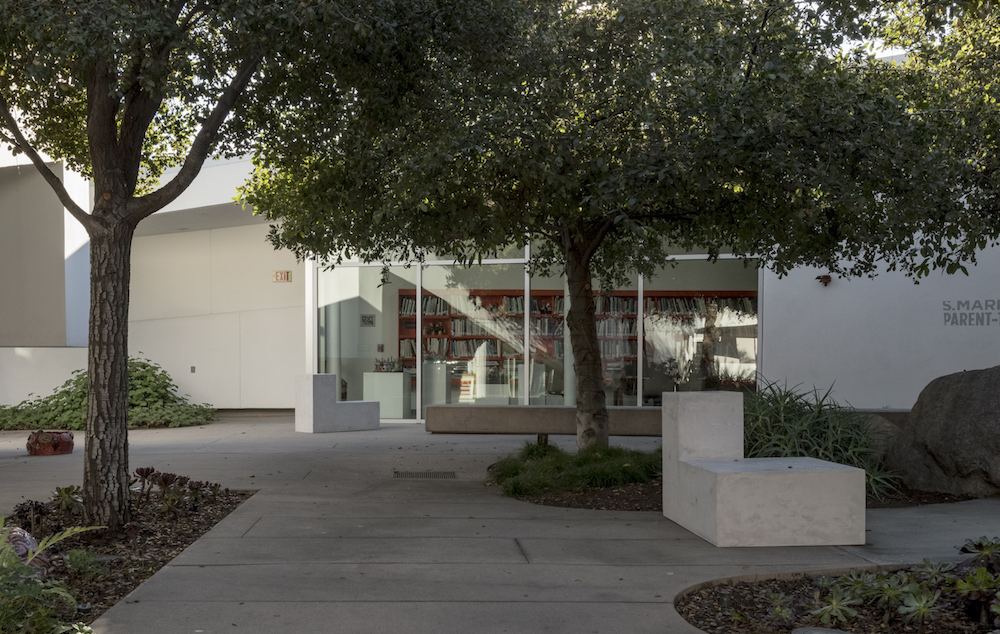 Inner-City Arts believes that the voices of Los Angeles youth are integral to the artistic and cultural dialogue of this city. A huge thank you to PST: LA/LA, LAND, and Jose Dávila for inviting our students and their stories to be a part of this unique portrait of Los Angeles!
Learn more about Sense of Place here.
Photos: Ed Mumford