TRAUMA AND BECOMING TRAUMA-INFORMED
These wellness topics focus on identifying and recognizing a response to aid in both seeking and giving support.
Trauma is the response to a deeply distressing or disturbing event. It overwhelms an individual's ability to cope, causes feelings of helplessness, and diminishes their sense of self and their ability to feel the full range of emotions and experiences.
Becoming "trauma-informed" means recognizing that people often have many different types of trauma in their lives. People who have been traumatized need support and understanding from those around them. Often, trauma survivors can be re-traumatized by well-meaning caregivers and community service providers.
We hope the artwork below inspires hope, optimism, and encouragement!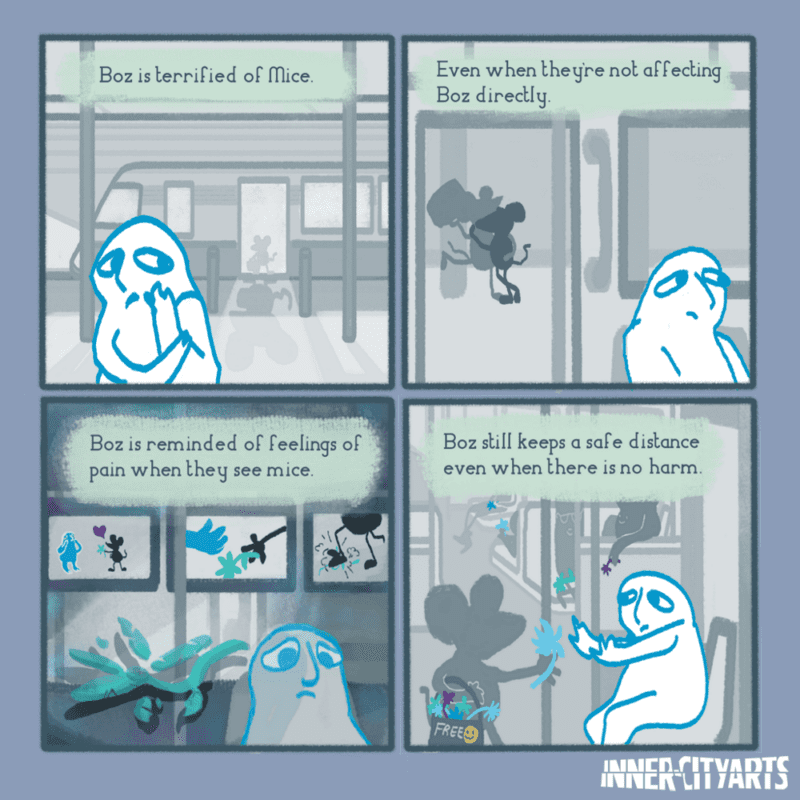 BOZ, OF MICE & FLOWERS
CREATED BY GIENEYRA LAI-ALVAREZ
Public Student Announcement
.
Today, Boz is taking public transport and sees another mouse that reminds them of a past trauma. Boz reflects on the situation and remembers that every circumstance is different, but they still choose to have boundaries.
.
This #psa on #selfcare was created by @innercityarts Work Of Art artist Gieneyra Lai-Alvarez for Art Space, a resource hub for creativity and wellness. #artspace_ica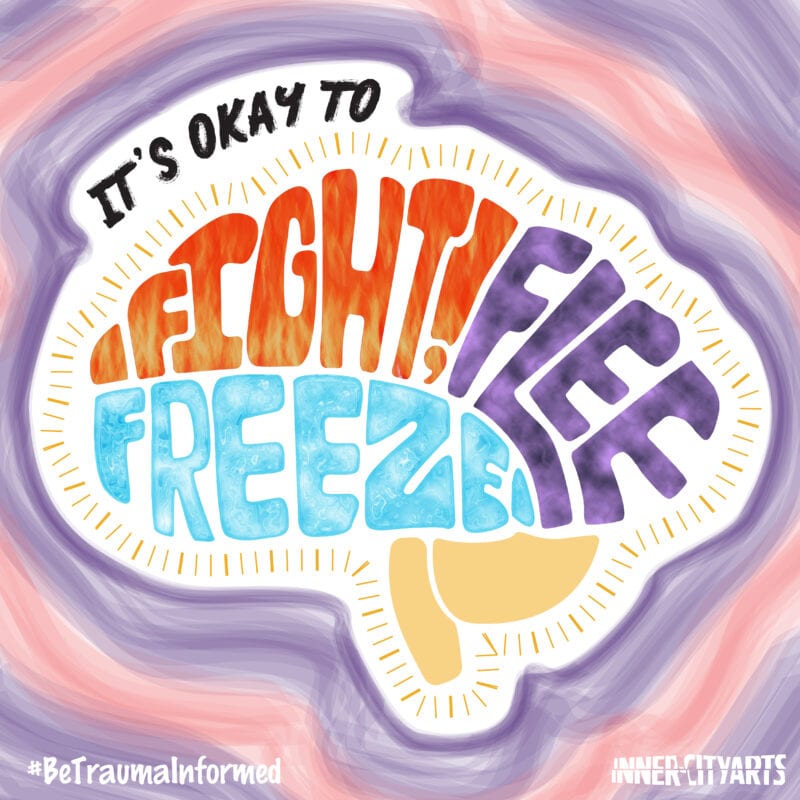 BTI
CREATED BY ANTHONY GUTIERREZ
Public Student Announcement
.
Everyone who has experienced trauma has dealt with it differently. It is okay to flight, flee, or freeze because that is human instinct. Provide support to those survivors, not suggestions on how to deal with it differently. Question their state of mind, not their actions. #BeTraumaInformed
.
This #psa on #selfcare was created by @innercityarts Work Of Art artist Anthony Gutierrez for Art Space, a resource hub for creativity and wellness. #artspace_ica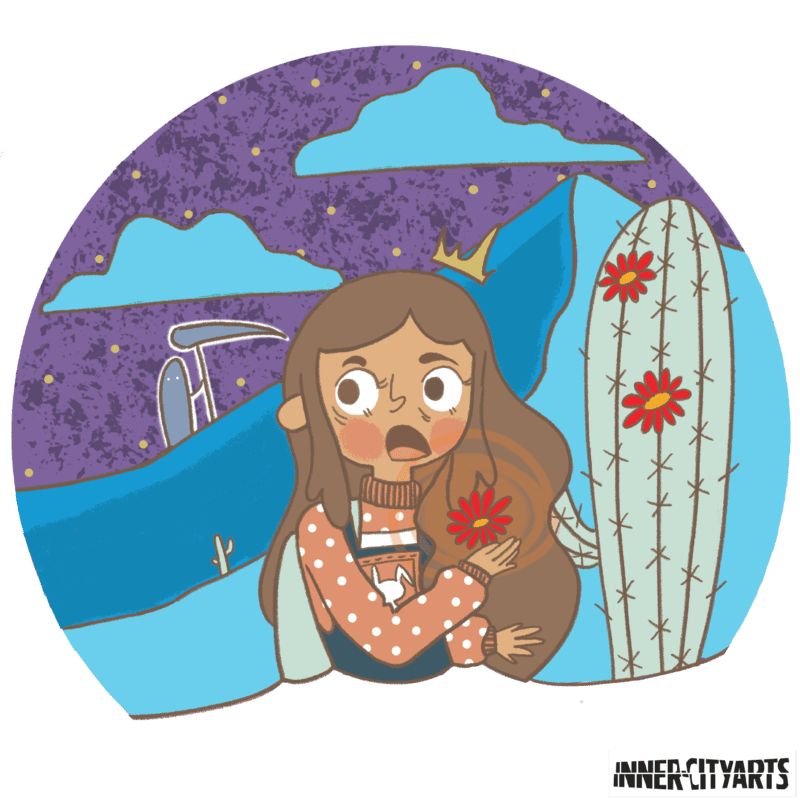 BORDERS
CREATED BY IVY SALAZAR
Public Student Announcement
.
Many children who are separated from their parents due to the "zero tolerance" policy suffer a wide range of mental, physical, and emotional trauma, which include symptoms of post-traumatic stress disorder. Therefore, after separation, many children experience fear, anxiety, feelings of abandonment, and being to view future caretakers as "enemies." Let's open a dialogue to discuss this with anyone who will listen, as young children shouldn't have to endure these burdens.
.
This #psa on #selfcare was created by @innercityarts Work Of Art artist Ivy Salazar for Art Space, a resource hub for creativity and wellness. #artspace_ica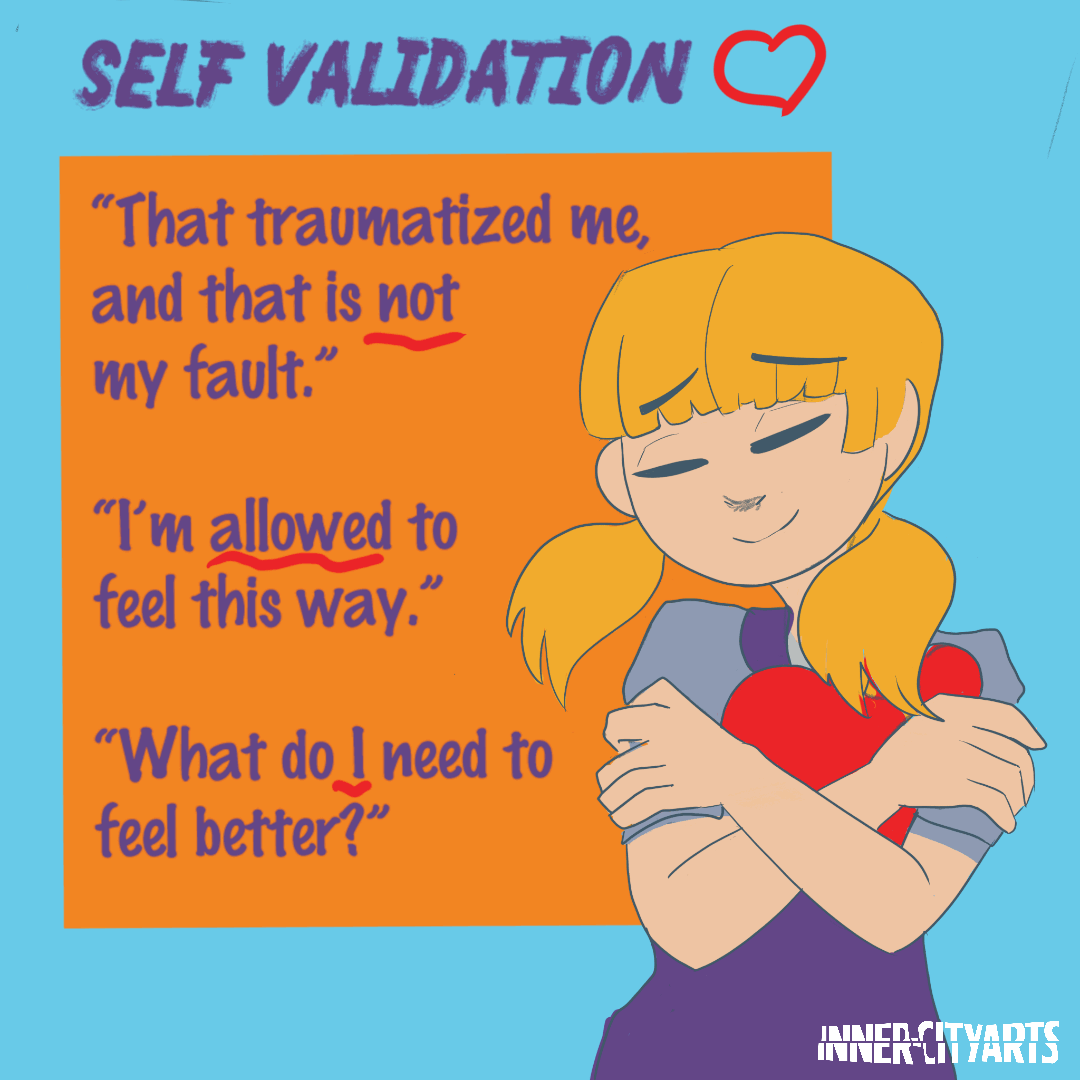 SELF VALIDATION
CREATED BY JAZLYN ARCHILA
Public Student Announcement
.
Validating your experience and your emotions is a key component in the healing process.
.
This #psa on #selfcare was created by @innercityarts Work Of Art artist Jazlyn Archila for Art Space, a resource hub for creativity and wellness. #artspace_ica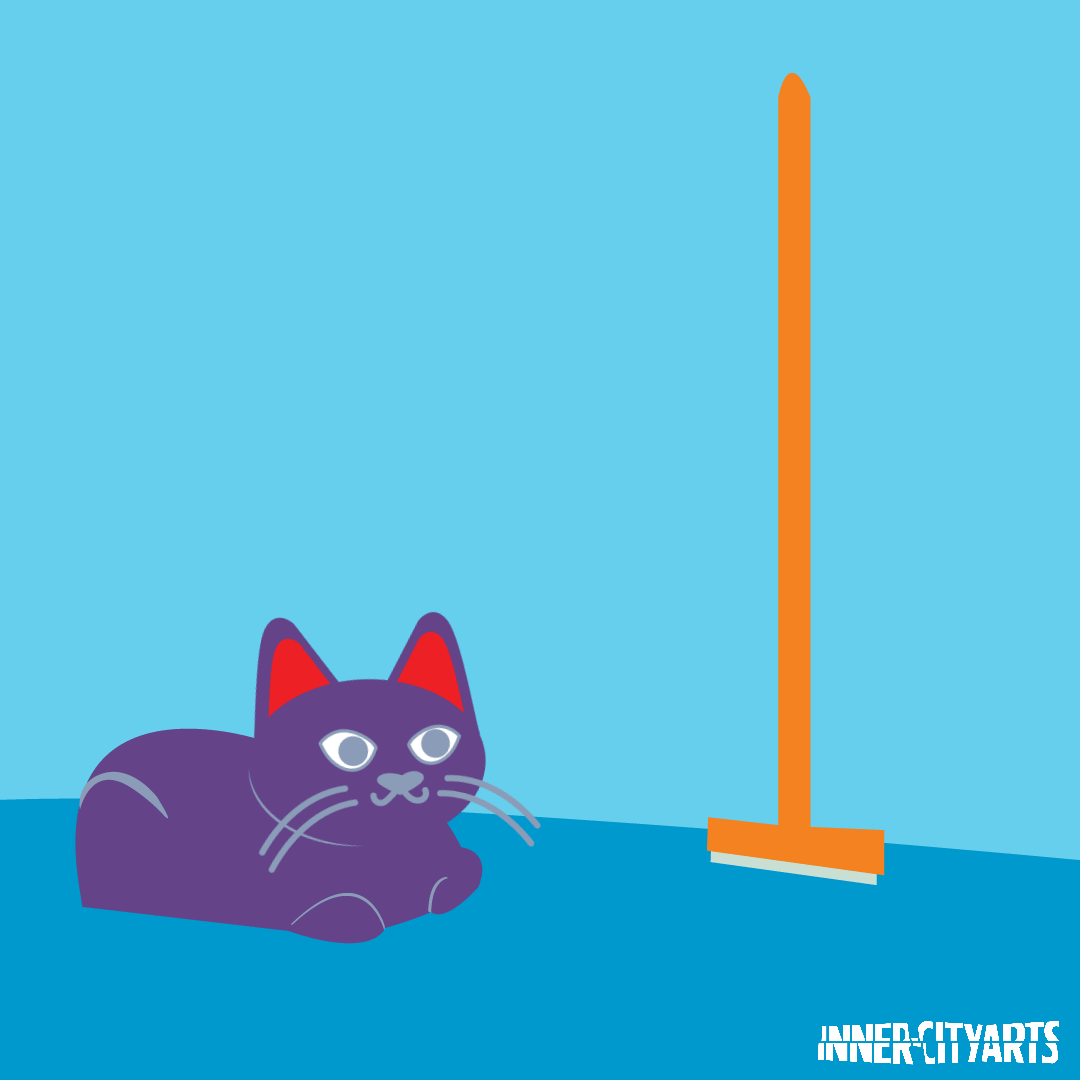 HONEST MISTAKE
CREATED BY RAVIN BRAZFIELD
Public Student Announcement
.
Pup is practicing "active listening" to keep Kit positively and actively engaged with the conversation. It is important to be patient, pay attention, and withhold any judgment while your partner is speaking to you. This form of listening can help form trust in a relationship; for example, Kit trusts Pup enough with their feelings that Kit feels comfortable asking for Pup's advice. In a case like this it is appropriate to offer your perspective on the topic at hand. When you practice active listening, it can make your partner feel validated, listened to, and trusted.
.
This #psa on #selfcare was created by @innercityarts Work Of Art artist Ravin Brazfield for Art Space, a resource hub for creativity and wellness. #artspace_ica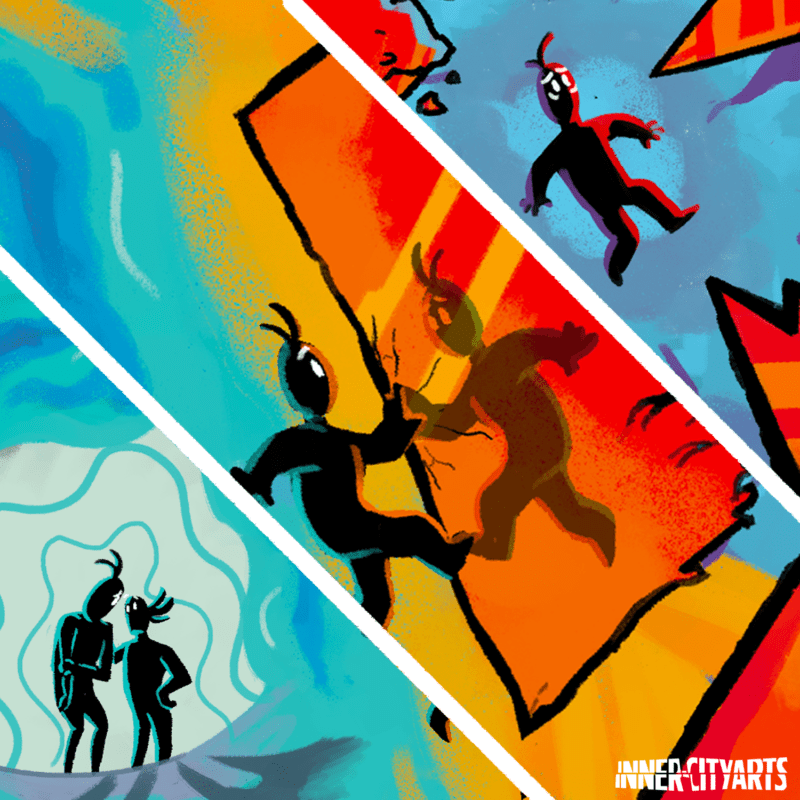 A HEAD START
CREATED BY NOEL QUINTERO
Public Student Announcement
.
Trauma is different for everyone. Whether big or small, it manages to affect us mentally and physically throughout our lives. This character has experienced trauma and is attempting to understand their feelings through themselves and others.
.
This #psa on #selfcare was created by @innercityarts Work Of Art artist Noel Quintero for Art Space, a resource hub for creativity and wellness. #artspace_ica
These resources are free to use with attribution: @innercityarts #artspace_ica. If you have any questions about downloading or use of these assets, please contact us at communications@inner-cityarts.org